Specialist in the connected toothbrush, the company Oclean gives us the ultimate in this type of device with theOclean X Pro Elite, a toothbrush loaded with electronics that each user can very easily adapt to their own uses. With a frankly sober design, the Oclean X Pro Elite has an "intelligent" screen which provides information on the state of the brushing and above all a Maglev motor which generates 84,000 movements/min (!), enough to come out of all the villainies that can attack your ratiches. And not to spoil anything, this effective connected brush benefits froma discount of 10 euros on its initial price with the code Oclean10.
After the general specs, let's go into the details: in addition to displaying enormous brushing power, the Oclean X Pro is ultra-quiet (<45dB), easy to handle thanks to its certified nano hydrophobic coating handle IPX7, and will only fail after about 35 days of daily use (800 mAh lithium-ion battery). Small additional refinement, the brush is studded with Diamond Bristle bristles manufactured by DuPont, which further improves the quality of the brushing.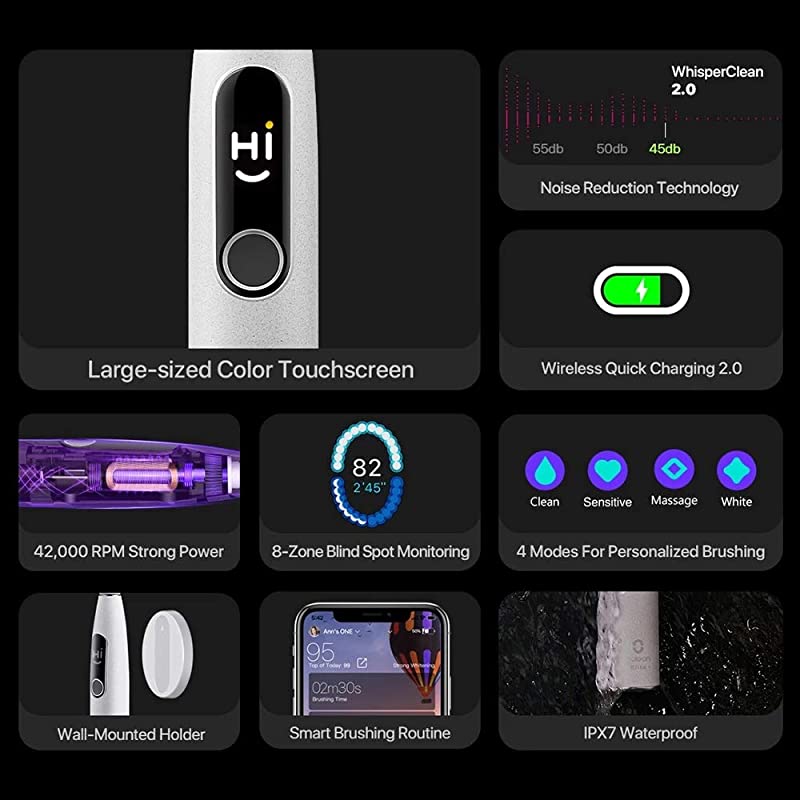 As Oclean definitely thinks of everything, charging can also be done vertically, the manufacturer having included in the box a magnetic circular accessory to be fixed to the wall that can be connected to a USB charging port (the cable is supplied). Otherwise, for fans of the brush placed on the edge of the sink, it will always be possible to place the brush vertically on its small 6 cm wide induction charger (in addition the brush is compatible with most induction chargers on the market). trade).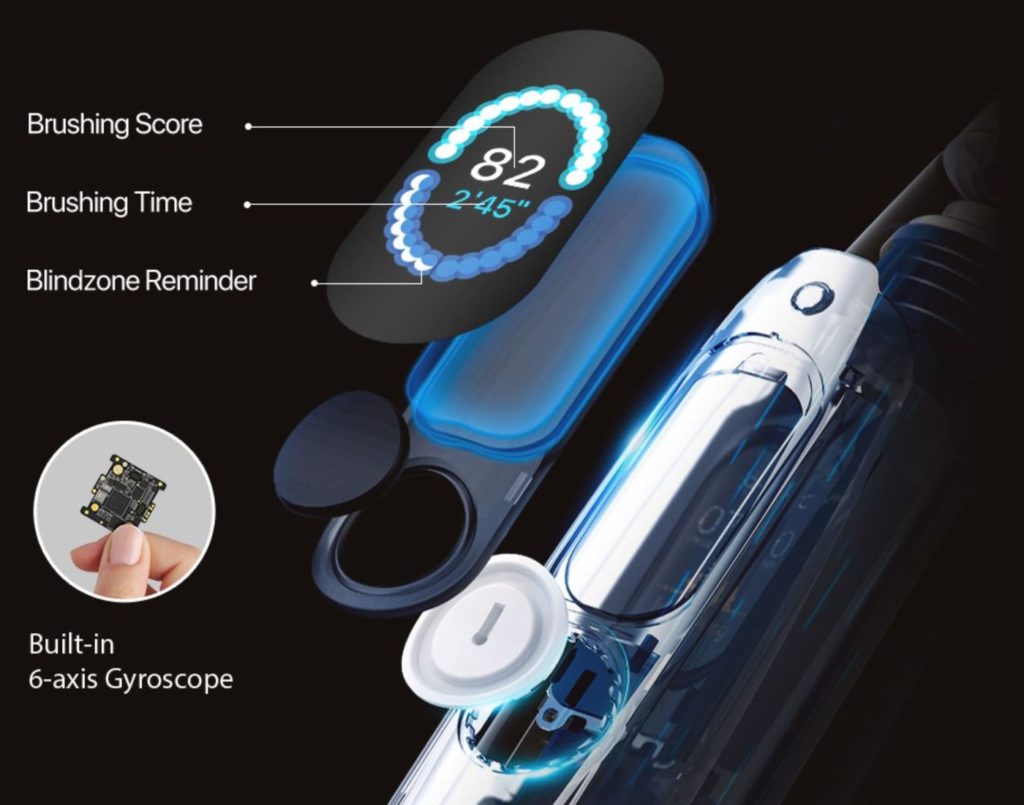 If we stopped there, the Oclean X Pro Elite would already be a real bargain at 89 euro, but the accessory goes even further with its 4 cleaning modes (Clean, Sensitive, Massage, White), its 32 levels (intensity) of brushing, the setting of the brushing duration (2 minutes, 2 minutes 30 seconds and 3 minutes). All these settings (as well as the remaining battery level) are displayed on the small (and precise) color screen of the Ocean X Pro Elite, knowing that the interface of this screen is entirely touch-sensitive and therefore very easy to use The dedicated app (but not mandatory for daily use) even allows you to define a personalized brushing program, the brushing sequences can be uploaded or created from scratch.
In short, the Oclean X Pro Elite is a concentrate of dental technology that seems to tick all the boxes of the connected brush without concessions. At its current price, and even more with the little promo "which is going well" (-10 euros for the complete pack with 4 brush heads with the code OCLEAN10), it is actually almost an indispensable accessory; dental health is important.
The manufacturer also offers a discount on the pack of 8 brush heads at €29.90 instead of €39.99 with code OC20
[Sponso]