Half a million people with a (mild) intellectual disability live in the Netherlands who have difficulty reading and writing. People who can't use WhatsApp like 'the rest'. Fortunately, there is now a Dutch alternative for this, Visitaal Chat. We discuss what's so useful about this App of the Week.
Visital Chat
Visitaal Chat is a free app that allows you to send messages to each other consisting of black and white icons. Clear icons for conversation, to indicate what you like or don't like and to make you understood in general. It is not so obvious for people with intellectual disabilities to use a busy, fast app like WhatsApp.
If you don't have any limitation, you probably never will, but many apps are quite busy and complicated to some extent. This makes it nice that a kind of WhatsApp has come up for people who do better without all those incentives and complexities such as language and spelling. Visitaal Chat is therefore not necessarily only useful for people with intellectual disabilities: we can just imagine that, for example, people in the spectrum also benefit from the somewhat quieter nature of Visitaal Chat.
The Visitaal Chat app seems very boring to a user of regular apps, because the menu is black and white, is very simple and there is a lot of explanation for everything. For example, when you choose the text size, you can always change it later. Which is nice, because someone can get stressed by such a question. This app is not pedantic, but tells you in a simple and friendly way what exactly you choose and whether it is final.
Finding friends
Then it gets a bit complicated, because people have to scan your QR code if you want to add them as a friend. Fortunately, there is also another way, namely to invite someone via email or other apps. Not always ideal, because people don't want to use those apps, but with help people can invite others. Then you can choose from a good, but not too large, selection of icons to talk to. Very useful, because it remains simple and there is probably less chance of miscommunication.
Visitaal Chat was developed together with clients, counselors and specialists of the Rijswijk care institution Middin. On the one hand to discuss practical things, but you can also express feelings in the app. You can also make it a little more complicated by sending emojis, photos and gifs. The app contains 350 icons that depict emotions, actions, places and people. It is possible to start group conversations and messages are also read by the app, which also makes this an ideal app for people who are visually less strong or the elderly.
Ten for accessibility
If you realize that still many sites of even the government are not yet easily accessible for people with disabilities, then it is extra nice that there are organizations that are working on initiatives to help these people. So rightfully an App of the Week, and a ten for accessibility.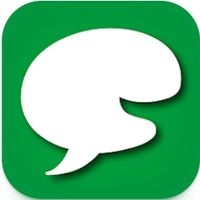 Visital Chat
Half a million people with a (mild) intellectual disability live in the Netherlands who have difficulty reading and writing. They see others messages to el..
More info
App of the Week
You will find a every Monday on Androidworld Best apps of the week and every Saturday we discuss an app in our section App of the week. If you are looking for fun apps, then you have come to the right place at Androidworld. Search our large database of apps using the links below.
Do you have people with disabilities in your area, or maybe you yourself? If you have any good tips for accessible apps, leave them in the comments below this article.