Teufel has just announced a new pair of Bluetooth earbuds. The earplugs must be distinguished by a long battery life, good wearing comfort and powerful sound. According to the German company, the Airy TWS earphones are even the cream of the crop when it comes to the last two points mentioned. This is what the new earplugs have to offer.
Teufel Airy TWS
Teufel launched a new set of earplugs today, the company from Berlin said in a press release. According to Teufel, the Airy TWS earplugs – as the set will be called – should mainly focus on wearing comfort and sound. They would achieve this, among other things, through the linear HD drivers with large diaphragms. According to Teufel, this should ensure an accurate reproduction of high and mid tones and a full bass sound. In addition, the earphones have specially shaped eartips that are made of antibacterial silicone. The domes are available in five sizes, so there should be a suitable size for everyone.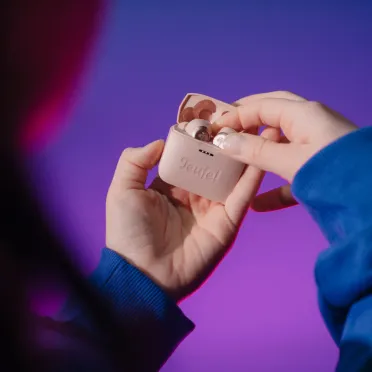 Unfortunately, the earbuds do not have active noise canceling (ANC). According to Teufel, however, the earphones passively close sufficiently to continue to hear music properly.
Battery and waterproof
If we look further at the specifications of the Teufel Airy TWS, we see that they are splash-proof. They have been given an IP rating of IPX3. Sports or listening to music in the rain would therefore not be a problem.
Related articles
The battery of the earphones should last six hours with one charge, with the charging case you can reach a total of 26 hours. The battery level display can be viewed in the company's Android app or indicated by the lights on the charging case. The Airy TWS can be used via touch control. This allows you to control the volume, answer calls and play and/or pause music, among other things.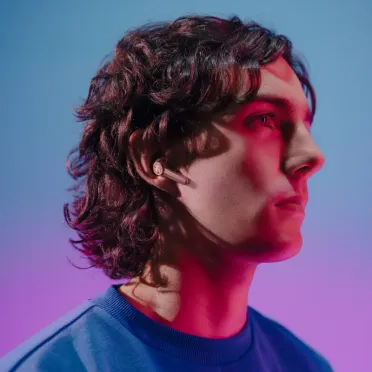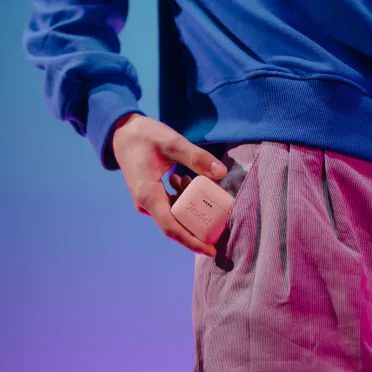 Price and availability
The Teufel Airy TWS are available immediately on the manufacturer's website. The set is available in the colors 'Steel Blue', 'Pale Gold', 'Night Black' and 'Silver White' for a price of 99 euros. At a later date, the charging case and the left and right earplugs will also be available for purchase separately. This can be useful for people who have lost one of these parts, they do not have to immediately buy a whole new set.