Google announces that more apps are coming to Android Auto and Android Automotive. For example, Flitsmeister will soon work on Android Automotive, and that operating system will also receive more functions. For example, users will be able to play YouTube videos in the car.
Apps for Android Auto and Automotive
Google is treating Android Auto and Android Automotive users to a new batch of apps. Android Automotive is a system for the car in which Android is integrated into the infotainment system of the car manufacturer. Unlike Android Auto, it's more personalized software with an interface that looks different in every car.
Google announces that Flitsmeister will soon work in cars with Android Automotive. Furthermore, the navigation app Sygic will also work with the operating system and also ChargePoint and PlugShare. The latter apps help owners of electric cars to find a charging station on their route. Other new apps are SpotHero and ParkWhiz that help you find a parking space.
YouTube in the car
Android Automotive also gets an integration with YouTube so that you can watch videos in the car. This will initially only work in Volvo cars, but the feature will be made more widely available at a later date. The Google Assistant will also be able to help you better so that you can also adjust important settings in the car with a voice command.
Android Automotive is only available for a select few models such as the 2020 Polestar 2 and the 2021 Volvo XC40. Several models from Renault and Volvo will be released this year that support the operating system.
New in Android Auto
There are also new apps for Android Auto, but most of them are only active in the US, South Korea or other countries. These include the mobility apps Lyft and Kakao Mobility. An app that is interesting for Dutch and Belgians is Fuelio. This allows you to accurately monitor the fuel consumption of your car, but also register the costs of refueling and request statistics of your car journeys. The new apps will be available in the coming months.
Do you want to stay informed about the latest news about Android, Automotive? Then download our Android app and follow us on Facebook, Instagram, YouTube, Telegram and Twitter.
Fuelio: fuel and costs
Fuelio has been incorporated by Sygic, but can still be downloaded and used as a separate app. With this application it is possible to keep track of all kinds of costs and data.
More info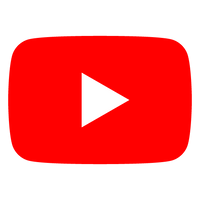 YouTube
YouTube is Google's video platform and, of course, this includes an Android application. The YouTube app for Android is linked to your Google account and contains the..
More info
flash master
Flitsmeister is an application that is built all around speed cameras and speed traps. This way you can see at a glance which speed cameras are available in your area.
More info