Gmail automatically adds people who email you to your contact list. An annoyance for some, for which fortunately there is a solution. This function can be turned off and by doing this you prevent any unwanted contacts in your contact list. You can read how to do this in this article.
Gmail
Gmail is Google's (free) email service and is also one of the largest webmail services in the world. Perhaps also logical, because in general it just works very well. Gmail is suitable for both smartphones and tablets and also synchronizes with the browser version. In addition, the integration with other Google services is nice and the search and filter function of Gmail works very quickly, which is useful if you want to quickly look up a specific email. Another advantage of Gmail is that you can automatically forward e-mails to multiple e-mail addresses and that it can be extra secured via two-step verification. However, there are also drawbacks to Gmail. For example, the layout is quite busy and it could seem confusing to some people.
Related articles
Another disadvantage of Gmail is that, as mentioned in the intro, it automatically adds people who send you an email to the contact list. However, there is something you can do about it with the steps mentioned below.
Step-by-step plan: disable automatic addition of contacts
The steps below apply to the desktop version of Gmail. Unfortunately, you cannot yet prevent Gmail from automatically adding people to your contact list on your Android smartphone.
Open Gmail on your desktop
Move your mouse to the top right corner and click on the gear
Then click View all settings
Now scroll down to Create contacts for autocomplete
Select here I add contacts myself
Click at the bottom Saving Changes
After following these steps, Gmail will stop adding contacts automatically. So you no longer have to worry about the email service placing email addresses in your Google contacts that you have only emailed once. An additional advantage is that you no longer have to clean up your contact list yourself.
Do you use Gmail, are you satisfied with the service and what are things you would like to change? Let us know in the comments below this article.
More Gmail Tips!
You can find our complete Gmail tips overview with all tips, tricks, explanations, and howto's about WhatsApp here on Androidworld. We regularly update this page with new tips, so it is useful to add the page to your favorites. This way you always have the latest tips at your fingertips. Below you will find four of the most read Gmail tips on Androidworld.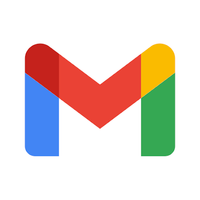 Gmail
Gmail
Gmail is Google's e-mail application and is included as standard on many devices. Among other things, it is possible to organize messages with labels and ..