A new update is ready for the Samsung Galaxy A53. The smartphone from the South Korean manufacturer is now being updated with the January security update.
January update for Galaxy A53
Samsung has recently updated several devices to the January patch. However, we notice that some devices have to wait a little longer than usual for an update. This is also the case with the Samsung Galaxy A53, but that wait is over from now on. The phone is being updated to a new security patch.
Jasper informs DroidApp that his Samsung Galaxy A53 has received the new January security update. A more than 213 MB update that not only includes Google's patches, but also adds Samsung's own patches. If we look at the changelog, we see no new features or major changes, but the security level has improved again.
The update will now be rolled out in the Netherlands and Belgium. When you can download the update, you will receive a notification on your smartphone.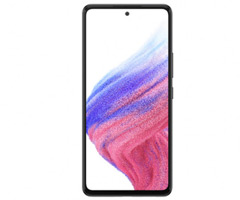 Check out our special product page for more news, specifications and prices.
Prices from: 313.00 euros