Image: Getty Images
Traveling across the country every week as a free taxi service or suddenly standing on the line three times a week. When dividing the roles for the next sports season, these mothers will probably make different choices.
Manon (44), mother of Isabelle (8) and Art (6):
"It remained dead silent in the hockey app when a parent was requested to whistle at our girls' games. Even after a repeat call and the question after the training, no one showed up. My conscience played up and suddenly I heard myself say that I wanted to do it.
One drawback: I had no clue about the rules. Isabelle has just started hockey and I'm a sportsman. I only just know when something is a penalty corner. Fortunately, Google offers a solution. I've been stuck in the rules for days now."
The taxi drives ahead
Jacqueline (44), mother of Steffi (14), Jasper (12) and Rik (10):
"Voluntary compulsory, that's what I call driving to away matches in football and hockey. We have a lease car, so the petrol is free. But that doesn't mean that I also want to pick up and drop off all the children of the teams every week as a taxi service. However, it seems to be assumed. I am not asked if I want to take someone with me, the app simply reports which children I have this week."
More stories from moms about all things mombracing? You read them here.
Getting a limo is also fun
Inge (29), mother of Bastiaan (9):
"Football has always been my passion, so when my son's team was temporarily looking for a coach, I offered to train the team. I knew that.
Not only does it mean that I drill fifteen puppies twice a week for an hour and a half, I also have to coach them on Saturdays. Add to that the hours of collecting balls, hauling goals and setting out fields and you end up with a nice part-time job. Fortunately I have one child and I can arrange it with my work. But for next season I will register as a lemonade inhaler or uniform washer."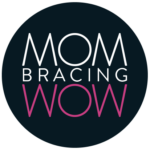 77% of mothers in the Netherlands have to deal with mom shaming, according to research by Kek Mama. The editors found this so shocking that they started a campaign: Kek Mama launches mombracing, the counterpart of momshaming, and calls on all mothers to support each other instead of criticizing from now on.

Post Views: 0