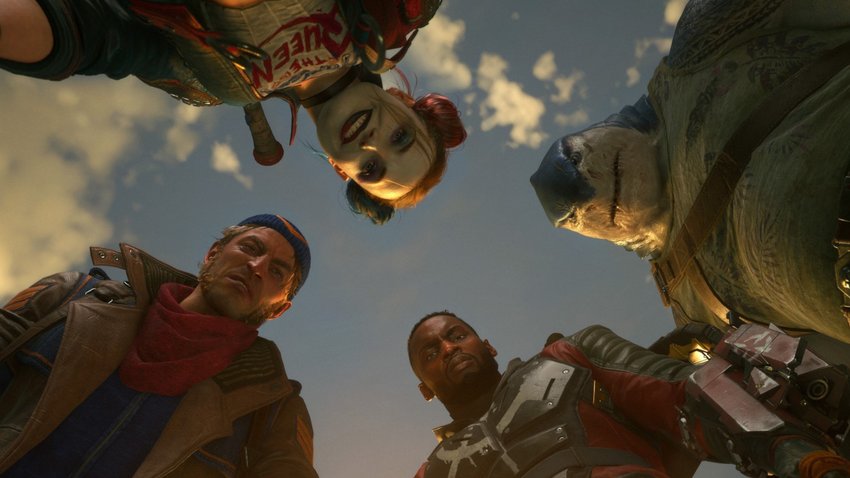 ---
Suicide Squad: Kill the Justice League is one of the most exciting releases of 2023. However, a leaked menu image now ruins the anticipation for many in the community, because it strongly reminds them of the mega flop Marvel's Avengers.
Languages:German English
Platforms:Windows PC, PlayStation 5, Xbox Series X
Suicide Squad: Kill the Justice League – Leaked image causes an uproar
With Suicide Squad: Kill the Justice League, publisher Warner Bros. wants to land another game success in the DC universe. After the acclaimed Arkham trilogy, expectations are high for developer Rocksteady's runaway superhero adventure, slated for release in 2023. On leaked image from ingame menu however, now raises fears that the game could become a live service project with microtransactions.
Like Marvel's Avengers? Battle Pass scares fans
The Suicide Squad: Kill the Justice League menu image is currently being heavily criticized by the community on Reddit and Twitter. The screenshot shows the main four playable characters, Captain Boomerang, Harley Quinn, Deadshot and King Shark – but fans are much more interested for the centrally placed Battle Pass and Store tabswhich seem to confirm live service elements for the game.
The missions that can be selected in the menu and the loadout options are also reminiscent of many Games-as-a-Service disaster Marvel's Avengers by Square Enix. A lot of commentators are quite disappointed with this first impression, although for some the 4-player co-op principle already hinted at a concept with a focus on live service and microtransactions.
"All my hype for the game is gone in an instant. This is the last." (Reddit user wheresthelambsauceee)
"Battle pass? loadout? Different currencies? I've been waiting for this for 8 years lol." (Reddit user Relative_Cause1528)
"Yep. That looks veeeeeery much like the Avengers. I'll skip that real quick if it's real." (Reddit user shichibukai3000)
(Source: Reddit)
Check out the Suicide Squad: Kill the Justice League gameplay trailer below:
Don't want to miss any more news about technology, games and pop culture? No current tests and guides? Then follow us
Facebook
or Twitter.