We first had to move from the social network Twitter to Mastodon, but Hive is now also becoming a popular alternative. It resembles Hyves in terms of name, but that is completely separate from this. What does Hive offer?
Hive
After the takeover of Twitter by Elon Musk, quite a few people have already left the social network. For example, because they have no confidence in the policy Musk has in mind with Twitter. Other social networks are becoming a lot more popular as a result. We previously wrote about Mastodon, a platform that has already seen a significant increase in the number of users. The last few days it's also often about Hive. This platform differs from Mastodon in appearance, but the goal is the same; stay in touch with your friends and followers. The main feature of Hive; the absence of the algorithm by which current social networks determine the order of your timeline.
Hive has grown considerably in recent times with the number of users. You can find each other by username, as you know from Twitter. The network was created in 2019 and was an idea of ​​two students. The different algorithms were a thorn in the flesh for the creators of Hive, and that is why Hive was realized. Furthermore, the operation is quite similar to that of Twitter; where you have a timeline of your friends' updates. Unlike Twitter, there is no limit on the number of characters you can use to compose your message. You can also start a Q&A, share a poll and, of course, share photos with your text. Sharing GIFs is also possible. All posts are in chronological order. You can also easily discover new content through Hive. For example, you can see what is trending at that moment.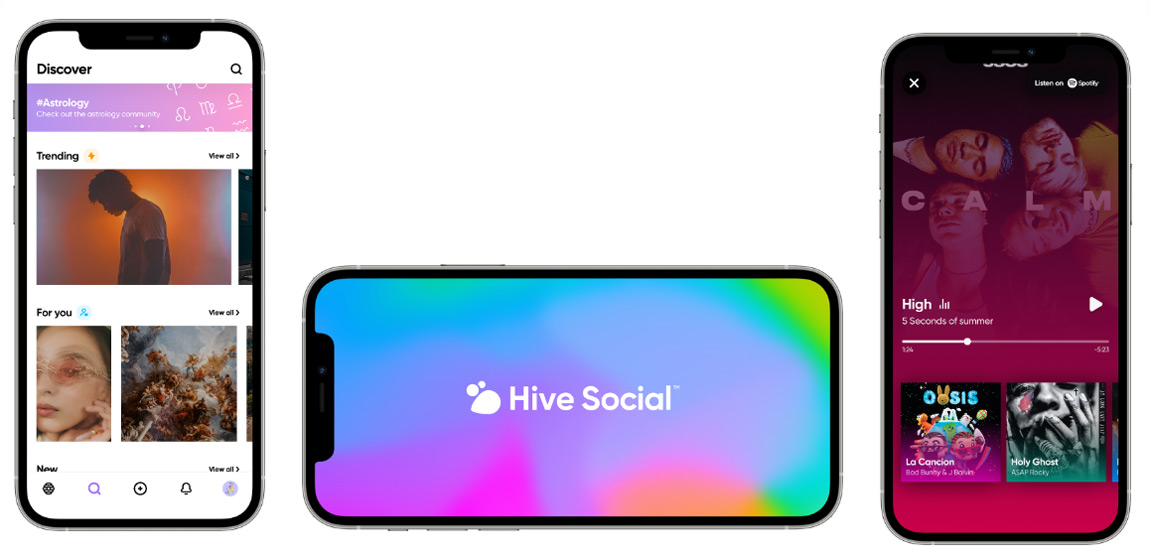 There are a number of features that Twitter does not offer, but that we do encounter in Hive. This gives users the option to link a music service. This makes it possible to share your favorite songs with your followers. You can also add an NSFW (not safe for work) label to a Hive message, if a message is inappropriate, for example if your colleagues are watching your screen. Hive is only available as an app and – not yet – via a web version. However, we should not forget that Instagram did not have this in the beginning either, and look where Instagram is now.
Hive is available for Apple iOS and Android. You can download the application from the Google Play Store via the button below. Hive emphasizes that this is still a beta version of the Android app.