Google has removed the option to disable mobile data video backup in Google Photos. In its place, Google comes with the option to set a limit on backups via mobile data. In this article we briefly explain how it works.
No more distinction between photos and videos
It was previously possible via Google Photos not to have video backups made if you were not connected to a Wi-Fi network. Google has now quietly removed this feature, 9to5Google saw. And this is unfortunate, as you can no longer distinguish between video or photo backups. Previously you could choose to upload photo files, but not video files via mobile data. This was especially useful for those with a smaller data bundle. For example, they prefer to see only smaller photo files uploaded to the cloud, but not large video files. This option is no longer available.
Instead, you can now set a daily backup limit via mobile data. It is therefore slightly different, although you can still disable backups via mobile data. You can now find the new settings with the following steps:
Tap your 'profile picture' at the top right of Google Photos
Go to 'Photos Settings'
Click on 'Backup and Sync'
Then go to 'Use of mobile data' and choose your desired daily limit for backups via mobile data. You can choose from: 'Not via mobile data', 5 MB, 10 MB, 30 MB and unlimited. For people who had disabled 'back up via mobile data' in the previous settings, the new settings default to 'not via mobile data'.
Only for Android
The new steps from 5 MB to 30 MB are also remarkable. 5 MB seems rather sparse for a video backup and even with 30 MB you don't have to upload large video files. This leaves most people with only the choice 'unlimited' and 'not via mobile data'.
The new settings now also include the option to disable or enable a backup while roaming. The change has only been rolled out for Android smartphones at this time. Devices that work on iOS currently have the old option. It is not yet known whether they will eventually receive the new settings and options.
Do you use the backup and synchronization in Google Photos, possibly via mobile data? Let us know in the comments below.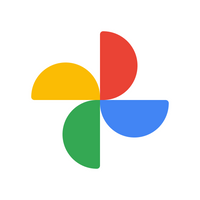 Google Photos
Google Photos (Photos) is the gallery app to use on Android, iOS and the web to manage and share photos. With a fast interface and some useful funct..
More info