Google is working on the ability to create a user profile in its Messages app. You can also receive a notification when one of your contacts starts using Google Messages. These two features have been part of many well-known messaging apps for a long time.
Profiles in Google Messages
Users of the social news site Reddit have discovered that Google Messages will soon work with user profiles. You will be able to personalize a profile for others to view. This is useful in group conversations, for example, where profiles can tell you a little more about the members of a group. What exactly a profile will look like is not yet clear.
Looking at other messaging apps that have profiles for their users, you can expect it to consist of a profile picture, a nickname, a bio, and a personal status. But nothing concrete is known about it yet. You can already find the setting of Google Messages if you search for 'Profile' in the Android settings.
You can already find the new settings, but they don't work yet
Notifications about contacts
Anyone who uses Telegram in addition to Messages will be familiar with the notifications from contacts. In the leaked settings about profiles, an option has been leaked that allows users to receive a notification when a phone contact suddenly starts using Google Messages.
Related articles
On the other hand, there is also the option to receive notifications about contact updates. What we can expect from this is not known. It can be a new status message written by one of your contacts or a notification that appears when someone has set a new profile picture. Unfortunately, we're left guessing at the moment.
Since the new features for Google Messages are already visible in the app's settings, Google can activate them remotely at any time in a so-called server-side update. It is not yet known when those features will become available.
The most popular articles on Google Messages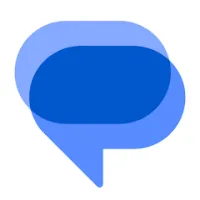 Messages
Messages
Stay in touch with friends and family. Messages from Google is a messenger app that lets you send and receive SMS and MMS messages to and from any phone..