As soon as you open your Timeline in Google Maps, you will see that it has changed. The change is subtle and not everyone will like it. This has changed.
Timeline in Maps
Since 2015 you can view a timeline in Google Maps with an overview of places you have visited that day, including the mode of transport you use to travel to another place and how long it took you. This timeline is based on your location history and also automatically adds photos from Google Photos to the timeline at the right time. Since 2017 you can also see on the details page of a company when you were last there. In 2019, Timeline has been expanded with 'Places', 'Cities' and 'World', allowing you to search more specifically for places you have visited. Later 'Insights' were added. Google Maps shows whether you have been to a hotel, attraction or shopping center on foot, by bicycle, by car or by plane.
Related articles
In the meantime, not much has changed in the Timeline, until now. Google has overhauled the display. Previously, you could swipe right on the screen to view days. Now the timeline is arranged vertically. You scroll from top to bottom, back in history. In the bar in the middle you can see which day you are viewing. You can also use the arrows to travel back in time. The dots on the map above show the places you've been. You can then add notes to a visit.
Do you use this feature a lot to see where you've been or have you disabled the collection of this data? What do you think of the renewed Timeline? Let us know in the comments.
More Google Maps tips
Earlier we also explained how you can plan your trip with Maps, how you can look up places much faster with this trick and how you can use the app without an internet connection. Maps also makes it easy to find petrol stations on your route and we recently discussed six tips for Maps that you really want to know. Be sure to also check out our best Google Maps alternatives.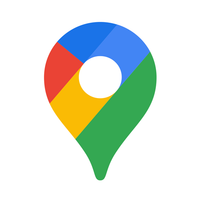 Maps: Navigation and public transport
Maps: Navigation and public transport
Google Maps is Google's popular application when it comes to maps and navigation. Google Maps includes free detailed maps from all over the world that ..
Thanks for the tip Ronald!