Remember Hyper Scape? I wouldn't be surprised if you didn't remember anything good at first. It was Ubisoft's initial attempt at its own battle royale game in the style of Apex Legends. It didn't sound bad on paper, because it made it possible to explore the city not only in its streets, but also on its roofs. But she lacked something, and in the end she did not join the stables. Will it try again?
Battle royale didn't work out in a completely new setting, so maybe in Ubisoft they wondered why not try it in some established brand? The bet did not fall on Assassin, Far Cry, The Division or Splinter Cell: The Ghost Recon series of tactical shooters will have their battle royale.
The latest episode of Ghost Recon Frontline will not be a completely classic representative of this genre. It's not about being last on the map, and you're not stressed out by the ever-shrinking circle. In the main Expedition mode, a single Drakemoor map brings together 102 players divided into triplets, whose task is to hack three of the drones scattered around the map and flee the information from one of the three helipads.
By gaining information, you reveal your position to your opponents, so you do not have to worry that there would be no shootouts in the absence of a shrinking circle. Plus, escaping from the map won't just happen. Every player on the map learns about calling a helicopter and you have to wait two minutes until he arrives.
You will use both voice chat and the ping system introduced by Apex Legends to communicate with your team. You will play as a soldier (contractor) of the chosen class, where there will be a direct attacker, an enemy revealing explorer and support, which will cover the map with automatic loopholes and defensive obstacles.
An interesting feature of Ghost Recon Frontline will be the ability to change your class during the game, even during the fight. So you don't have to worry about not being able to stand the battle as a fragile explorer – you simply switch to the attacker and change the conditions of the fight.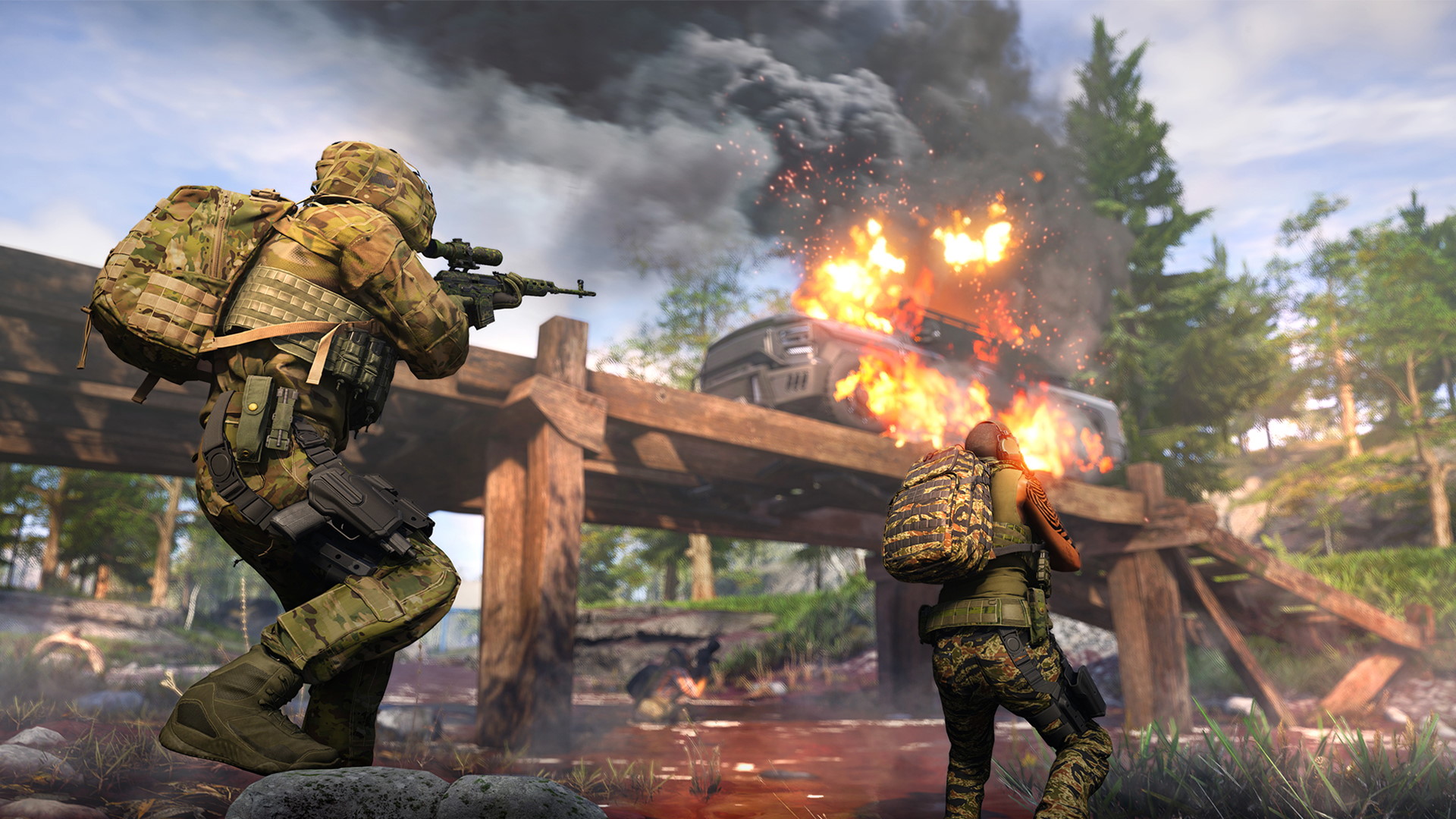 When you fall in Expedition mode, your teammates can revive you, but you can't do without teamwork and planning. You will gradually improve your character, unlock new contractors, you can also count on unlocking and improving weapons.
Ghost Recon Frontline will be free-to-play, which means that it cannot do without microtransactions. You will move around the map in vehicles, so look forward to all sorts of skins. An obligatory battle pass cannot be missing and there will also be seasons and missions lasting one week. Just classic Ubisoft.
In addition to the main Expedition mode, there will be other modes in the game, of which the creators specify only one for now – Control. In it, two teams of nine players will compete for control of the battlefield. The classic respawn will work here and it should be a much faster game.
We do not yet receive the release date, but soon the selected candidates will be able to try the game in a closed beta. It will be available only to Europeans and only on computers, from 14 to 21 October. You can sign up for it here.
The full Ghost Recon Frontline game will feature cross-play across all platforms, including PCs, PlayStation 4, PlayStation 5, Xbox One, Xbox Series X | S, Stadiums and Luna.