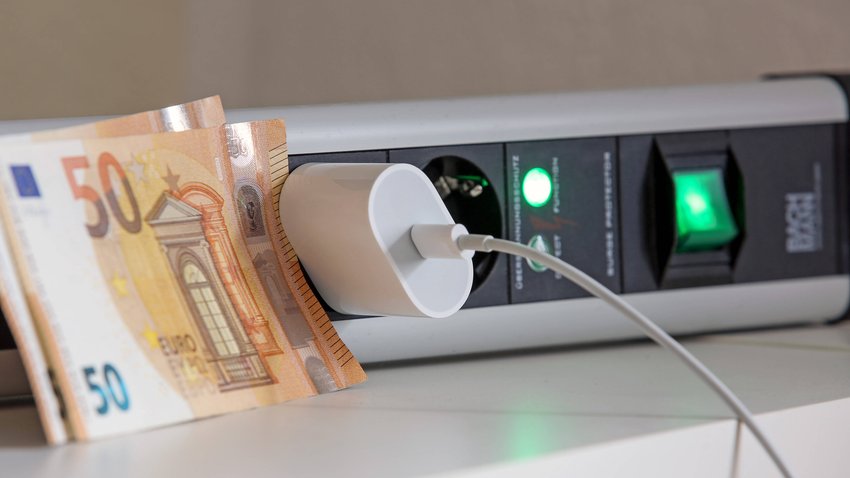 ---
The price of electricity continues to rise. In the coming year, more than 7.3 million households will have to dig significantly deeper into their pockets. Energy companies are currently sending out price increases in droves. In some cases it is up to 130 percent. In two cities it is particularly expensive.
Many Germans can currently only dream of a contemplative pre-Christmas period. The reason for this is the massive increase in electricity prices that the energy suppliers are announcing at the turn of the year. This increases by up to 130 percent – ​​such as with Rheinenergie. The Cologne-based company is turning the price screw and wants 55 cents per kilowatt hour from January. More than twice as much as currently.
More than 7.3 million households affected by electricity price increases
The electricity price increase may be an extreme case, but it is not an exceptional case. A veritable avalanche of electricity prices is sweeping Germany. This is justified with higher procurement costs. The comparison portal Check24 has so far registered more than 580 cases of electricity price increases. In total, that makes a gigantic number of people affected: "Of them, around 7.3 million households affected," according to the company (source: daily News).
According to Check24, they work Electricity prices by an average of 60.5 percent up. Verivox has an average increase of 54 percent. The reason for the difference are different data bases.
However, electricity prices are not increasing to the same extent everywhere in Germany. Next to Cologne, Munich is at the forefront. From the New Year, the kilowatt hour in the basic supply of the municipal utility will cost 61.9 cents. Previously, electricity customers had to pay 25 cents.
A balcony power plant can reduce electricity bills:
Electricity prices will remain high in 2023 and 2024
Experts expect high electricity prices for a long time to come. According to electricity market expert Mirko Schlossarczyk, a kilowatt hour will also cost an average of over 40 cents in 2023 and 2024. After all, the announced electricity price brake should provide some relief next year.