WhatsApp is working on a feature that should give group administrators more control over who they allow in a group. The feature is currently only available in a beta version of WhatsApp. This version will be rolled out through the Google Play beta program and will be version number 2.22.14.6. In this new beta version we also see new emoji.
Join a group
Currently, anyone with an invite link can join a WhatsApp group. However, with the new beta update of WhatsApp, this should change, WABetainfo reports. The administrator of a group will soon have access to a new option. This option will be called 'approval for group membership' and should ensure that people can no longer join a group just like that. The new feature gives administrators the option to accept and/or decline any request for group membership. This should allow group admins to better manage their groups.
In addition to this feature, group admins should also receive information about all incoming requests. All these requests should be placed in a separate page where group admins can view them. The function should most likely be built in as an option. It will therefore be up to the group administrator(s) themselves to enable or disable the function.
Feature availability
As mentioned above, the group membership approval feature is still under development and is currently only in beta. It is not known whether the feature will actually be rolled out, but it is expected that it will.
New emoji
In the beta update, WhatsApp also comes with a number of new emoji. These are six emoji that have different skin tones and different hair colors. In addition, they all have a beard that matches their hair color, beautiful isn't it? You can view emojis below.
=https://twitter.com/WABetaInfo/status/1537286702099742720″ data service="twitter">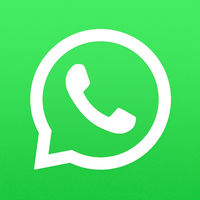 WhatsApp Messenger
WhatsApp is the incredibly popular chat service that is available for Android, but also for other platforms such as iOS. With this app you can message..
More info