Apple released Beta 2 of iOS 16 today for developers and there are a few new things on the agenda. This is the opportunity to discover them. As a reminder, Apple first announced iOS 16 earlier this month during the WWDC keynote.
What's New in iOS 16 Beta 2
— It is now possible to make an iCloud backup in 4G. Until now, it was only possible to do this over 5G or Wi-Fi.
— The lock screen customization process is evolving. It's now possible to delete lock screens you no longer want by swiping up and tapping the trash can icon.
— Changes have been made to the wallpaper picker in the Settings app to clearly indicate which wallpaper you are changing.
— When you set a new photo as your wallpaper, iOS 16 shows you that you can pinch in or out to adjust the framing.
— There are two new filter options for setting photos as wallpaper: duotone and wash.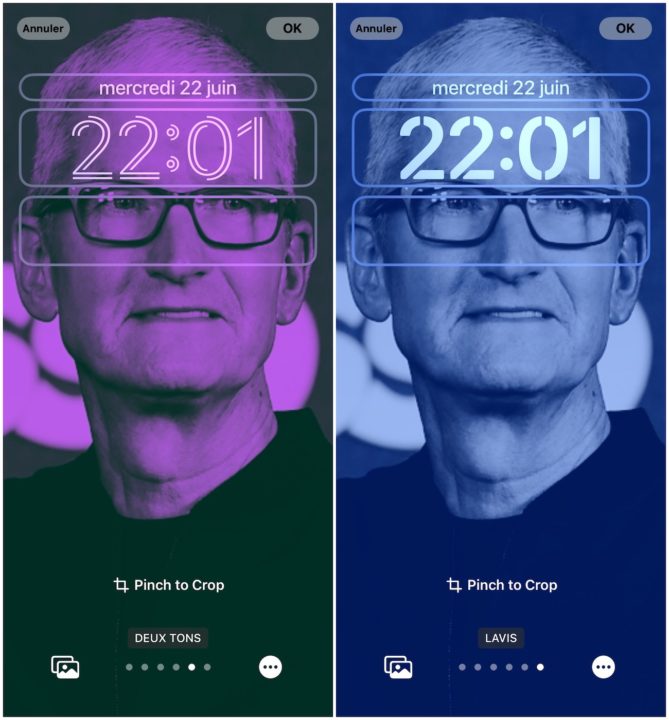 — The Astronomy Live Wallpaper has been updated to add a bright green dot on the map indicating your current location.
— Improvements have been made to SMS filtering for messages.
— Live Earth wallpaper is now available on older devices including iPhone XS and iPhone XR.
— iOS 16's native video player now supports long pressing and skimming through a video.
— Apple Cash features a modified interface showing balance and options for send and request buttons.
— The Apple Card interface in the Cards app now shows a summary of your daily, weekly, and monthly rewards.
— The Translation app now supports Turkish, Thai, Polish, Indonesian and Dutch.