Ziggo now offers the Chromecast with Google TV for customers to use with a second TV. The Chromecast with Google TV has not yet been officially announced in the Netherlands and Belgium.
What is Chromecast with Google TV?
Google announced the Chromecast with Google TV in 2020. That is the latest version of the Chromecast, a stick that can make any 'dumb' TV smart. With a Chromecast, you can stream all kinds of things to your TV from your phone, such as apps, games, music, websites, and movies and series. This is also known as 'casting'. You plug the Chromecast into the HDMI port of your TV, connect the device to your WiFi network and you can get started right away.
Relative to older Chromecast dongles, the Chromecast with Google TV, as the name suggests, comes with Google TV and not Android TV. In addition, this new variant will have a remote control. Google TV can be seen as a shell that lies over Android TV and contains a new interface and, among other things, the 'For you' section that displays personalized content.
Ziggo sells Chromecast with Google TV
The Chromecast with Google TV is already available in the Netherlands, but has not yet been officially announced here. The important part For you, for example, does not work here. Yet it seems that this Chromecast is officially coming to the Low Countries because Ziggo now offers the dongle for use with a second (or third) TV. Tweakers discovered that. The description also states that there are personal recommendations and that could indicate the arrival of 'Voor you' in the Netherlands. We have asked Google Netherlands for a response and will update this article as soon as we know more.
What do I need?
According to Ziggo, you can easily bring the full TV experience to an extra TV with Google TV and Ziggo GO. You need this:
an internet connection from Ziggo
a TV subscription from Ziggo
a Chromecast with Google TV
What can I do with it?
According to the cable operator, Google TV with Ziggo GO works almost the same as watching TV via your media box. Here are the options:
Watch live TV
Check Online TV Guide
Set reminder
Add a movie to your watch list
Create favorite channel lists
Watch TV with Replay
Set parental controls
Get personalized recommendations
You can use a total of two Chromecasts in a household in combination with the Ziggo Go TV app. You cannot use Google TV with Ziggo GO abroad because it only works with the existing internet connection at your Ziggo IP address. You can use the Ziggo GO app if you are on holiday within the EU. If you have a smart TV, you don't need Google TV. You can download the Ziggo GO app directly on your TV for this.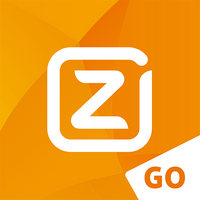 Ziggo GO
With the Ziggo GO app, Ziggo customers can watch TV online on their smartphone, tablet or laptop. Recently it is also possible to record a recording in the app.
More info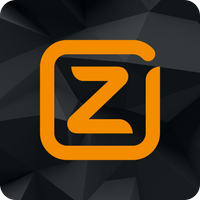 Ziggo GO TV
Ziggo's Android TV app makes it possible to watch TV channels or use Mediabox Next or Mediabox XL without the loan decoder.
More info
What does it cost?
Ziggo offers the Chromecast with Google TV for 79.95 euros on its website. The price is slightly higher than in other online stores.
What do you think of this service that Ziggo offers its customers? Let us know in the comments at the bottom of this article.
Thanks for the tip, Robert!