Podcasts remain immensely popular and YouTube sees that too. Reason for the video service to bring podcasts to its music streaming service YouTube Music. This support is built into the new version of the app (5.48).
podcasts
Podcasts are very popular. For example, the podcasts Man, Man, Man, the Selfpodcast and the University of the Netherlands are extremely popular in the Netherlands, although many people also listen to true crime podcasts such as Moordcast and Daders. In a podcast, several people often talk to each other about a certain topic, such as a murder or simply what they experienced that week. Ideal for listening when you're in the car or doing household chores.
Related articles
In a new edition of 9to5Google's APK Insight, the site has done a thorough review of the new version of the YouTube Music app. Podcasts within YouTube Music would soon be coming to the United States, so nothing is clear about a release in Europe yet. In any case, it will soon not only be possible to listen to podcasts within YouTube Music: tools for podcast makers have also been created, so that you no longer have to mark a playlist as a playlist, but as a podcast or show.
YouTube Music
Furthermore, the podcasts for listeners actually work exactly the same as the individual songs. You can add an episode of a podcast to your playlist and you can also find them in the library. If you would like to see a podcast with images, you don't have to do anything. Podcasts play automatically with video. If you don't like that, you can enable the option that the podcasts should switch to audio versions if possible. We also know that from music: you can also determine whether you want to see the video or just listen to the music. Handy for when you're in the car or on the bike.
It costs another adjustment for YouTube, because the search bar must also be able to search for podcasts. But of course that is also coming. The only question is when we can also use it all in the Netherlands and Belgium.
Looking for a good crime podcast? Then read our compilation article about true crime podcasts.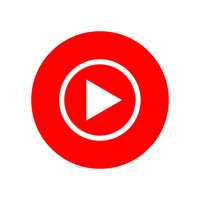 YouTube Music
YouTube Music
With the YouTube Music app, you can listen to ad-free music and watch clips, as well as play music in the background. You can also download the music..