---
Xiaomi is currently doing very well on the smartphone market. This is also due to the fact that the Chinese company introduces real innovations into the market more often. That could be the case again in the area of ​​the camera. A new record is to be set there.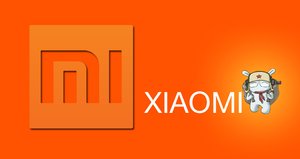 Xiaomi Note 11 is to receive a 200 MP camera
Xiaomi recently presented two new high-end smartphones. The Xiaomi 12 and 12 Plus are initially only intended for the Chinese market, but should also come to Germany in the foreseeable future. Now, with the Xiaomi Note 11, another model is announced that should set new standards in the field of cameras. In that case should the 200 MP sensor is used for the first timedeveloped by Samsung.
So far, no smartphone manufacturer has installed this 200 MP sensor from Samsung in a smartphone. Even at the launch, it was expected that Xiaomi would be one of the first buyers. So had Xiaomi is the first manufacturer to install the 108 MP sensor in the Mi Note 10 and now the Note 11 is supposed to be the first smartphone with a 200 MP camera (source: XiaomiUI).
It will be exciting to see how the image quality of the 200 MP camera in the Xiaomi smartphone turns out. Just because you combine many pixels on one sensor does not mean that the image quality is better. This is often noticeable on smartphones with 48 or 108 MP cameras. Here must the software also fitso that the results are correspondingly good.
Xiaomi will soon charge smartphones completely wirelessly through the air:
Is the Xiaomi Note 11 coming to us?
You can't really say that at the moment. As mentioned above, the Xiaomi 12 and 12 Plus have just been introduced, but the 12 Ultra is still missing. It's not even sure whether it will come in the right shape or whether there will be a Xiaomi Mix 5 instead. A Xiaomi Note 11 would still fit in as a flagship camera. But whether it really comes to that is another question. We just have to wait and see.