---
Microsoft can be more than satisfied with the past month: The Xbox Series X | S has prevailed against the PS5 in terms of sales and has also broken its own age-old record.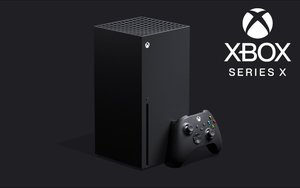 The North American market research company The NPD Group has compared the current sales figures of the gaming industry with each other and published exciting results both in comparison with 2020 and in comparison between PlayStation, Xbox and Nintendo – in a way, all three gaming giants can feel like winners.
Sales figures: Xbox and Nintendo on top in June
As The NPD Group announced it could Nintendo got the most console copies with the Switch in June in the US – making it the most successful console in this regard in the first half of 2021. The Xbox Series X | S, on the other hand, was at the fore in terms of dollar sales last month. In fact, it was for console sales, according to the NPD Group the best Xbox June ever and was able to break the previous record of 2011.
But even the PS5 does not have to feel like a loser in the analysis: Sony's next-gen console still bears the title of fastest selling console – a fact that, given the shortage of consoles, will probably sound familiar to many gamers in this country too.
You can see more statistics for the gaming month of June in the Twitter account of Mat Piscatella from The NPD Group:
Records, records: the gaming industry is soaring
All in all, the gaming industry in the USA had a remarkable month behind it: In June, 401 million US dollars were spent on new consoles – compared to the previous year, this means an increase of a whopping 112 percent. Overall were $ 4.9 billion for all platforms in June spent on hardware, games and accessories. The gaming industry is well on the way to delivering an extremely successful year – and autumn, with its strong releases, is still to come.
In our video we show you all the important information about the Xbox Series X | S:
What do you think of the numbers from the USA? Would you have thought the Xbox would sell for more than the PS5 in June? Which of the three current consoles surprises you the most? Visit us on our Facebook page and write us your opinion in the comment area!