---
Around two years after the Fritz Repeater 1200, the German manufacturer AVM will soon be launching an AX variant on the market. This should ensure stable and faster WLAN throughout the house via the standard Wi-Fi 6.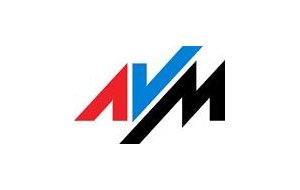 Fritz Repeater 1200 AX with Wi-Fi 6 presented
AVM is expanding its repeater portfolio with a new product that is being marketed under the name Fritz Repeater 1200. The highlight of the small device is, in addition to the comparatively small dimensions, the support of the Wi-Fi-6 standard, which for a still faster data transfer cares. According to AVM, the repeater can provide WLAN "in every corner" of the house. A Fritzbox is not necessarily required, the amplifier can also be operated in combination with other routers.
Just like its predecessor, the compact repeater from AVM has dimensions of 80 x 80 x 38 mm and weighs 101 grams. This means that it is only slightly larger than the socket into which the Fritz Repeater 1200 AX is ultimately plugged and thus ensures a greater WLAN range.
The new WiFi mesh repeater supports a maximum and theoretical transmission rate of 3,000 megabits per second (Source: AVM). It transmits in the range of 2.4 and 5 GHz. A gigabit LAN port was also thought of during manufacture for connection by cable or for connecting other network-compatible devices. WPA3 encryption is also available. Fritzbox settings, including the WLAN name and password, are automatically adopted via WPS, which makes it easier to set up the WLAN repeater.
We have tips and tricks about Fritz boxes in the Video collected:
Fritzbox: New WLAN amplifier for 89 euros
AVM would like to put the small repeater on the market in November 2021 and is preparing one Recommended price of 89 euros before. The predecessor without Wi-Fi 6 from 2019 is now cheaper to get (see Fritz Repeater 1200 on Amazon).