WhatsApp has more than two billion monthly active users. And those people also use WhatsApp to send photos and videos. Unfortunately, WhatsApp does screw down the quality of these photos. This means it costs you less data and the photo or video reaches the recipient faster. Do you still want to send a photo in original quality? You can do that soon.
Send photos in original quality via WhatsApp
WhatsApp is working on the ability to send photos in original quality. WABetaInfo discovered that. They saw a new icon appear in the chat app, the gear wheel below. Via this option you can choose to send the photo without loss of quality.
Related articles
Unfortunately, it is again unknown when this feature will be rolled out. Beta testers will likely get their turn first. In any case, it's about time. Competitors like Telegram have been offering this option for quite some time.
Send photos in high quality via WhatsApp
Androidworld has already researched sending photos via apps such as WhatsApp and Messenger. This research showed that the apps compress the photos that are sent. So they are reduced in size. This has two advantages: the speed of the transfer is improved and the data consumed is kept within limits. There is also a big disadvantage because reducing the file size is at the expense of the quality of the photos.
Since 2021, WhatsApp has given you the choice to still send photos in high quality. But unfortunately the photos are still compressed, albeit a lot less. About 80% of the original quality is retained.
Step-by-step plan: choose photo upload quality in WhatsApp
You can find the photo upload quality option through the following steps in WhatsApp:
Open WhatsApp
Tap the three dots at the top right and tap Settings
Tap on Storage and data
Scroll down and tap Photo upload quality
The option is on by default Automatically
Indicate in what quality you want to send the photos in the future
Are you looking forward to this feature in WhatsApp? With which app do you now send your photos and videos? Let us know in the comments at the bottom of this article.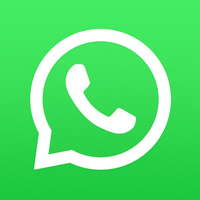 whatsapp messenger
whatsapp messenger
WhatsApp is the incredibly popular chat service that is available for Android, but also for other platforms such as iOS. With this app you can send messages..