Chinese manufacturer Vivo has announced three new smartphones in the new Vivo X90 series. They are the X90, the X90 Pro and the X90 Pro+. They are equipped with the very latest processors.
Vivo X90 series
With its brand, Vivo belongs to the same parent company as Oppo and OnePlus. The manufacturer had Dutch ambitions and started with them, but things have now paused in our country. However, that does not mean that everything stands still with the manufacturer. The brand now presents the new Vivo X90, X90 Pro and X90 Pro+. The Pro+ is equipped with the brand new Snapdragon 8 Gen 2 chipset. The two other models are equipped with the MediaTek Dimensity 9200 chipset. These two processors were both announced earlier this month.
The Vivo X90 and X90 Pro get a 6.78-inch AMOLED screen that continues on the side. This provides a 120Hz refresh rate and a maximum brightness of 1300 nits. The X90 are equipped with a 50MP main camera with OIS, a 12-megapixel wide-angle and a 12-megapixel telephoto lens with 2x zoom. On the Pro we see a 1-inch sensor, along with a 48MP wide-angle, 50MP portrait lens and 64MP periscope lens for telephotos with 3.5x zoom. With the Vivo X90 we see a 4810 mAh battery, with the Pro that is 60 mAh more. The phones can be charged with 120W.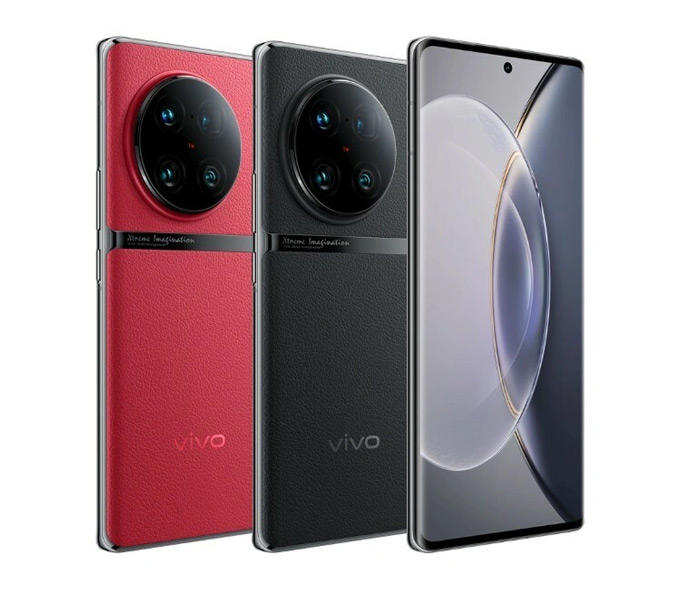 Vivo X90 Pro+
Then the Vivo X90 Pro+. That device will have the same camera setup as the Pro, including the 1-inch lens. You can go in all directions with the camera, which has been collaborated with Zeiss for natural colors. You can also choose the Vivo Vivd Color color mode, adding extra saturation. The Pro+ has a 4700 mAh battery with 80W wired and 50W wireless charging.
For now, the devices have only been announced for China itself. Nothing is yet known about the arrival of the devices outside of China, even though they are already being promoted on the boards along the field at the World Cup. The price of the standard model starts at 505 euros. The Pro + goes over the counter for 885 euros, while you have to pay 680 euros for the Pro. These are amounts for China, so excluding taxes and the like.