Evan Blass has thrown something new into the world again. The leaker shares Pixel 6 press photos on which the device can be seen from all sides. We also get to know some news.
Pixel 6 press photos
This week it became clear that Google will officially take the curtain off the Pixel 6 and Pixel 6 Pro on October 19. Until that date, we first have to make do with the rumors and messages that are pouring in. And that's not exactly a problem; because again there is news to report about the new Pixel 6.
Evan Blass, the well-known leaker, shares photos of the new Pixel 6. These are press photos that show the smartphone from different sides. Not only the phones are new. We also see that the 'At a Glance widget' can now provide more information. Think of flight information, including the gate, QR code and seat number.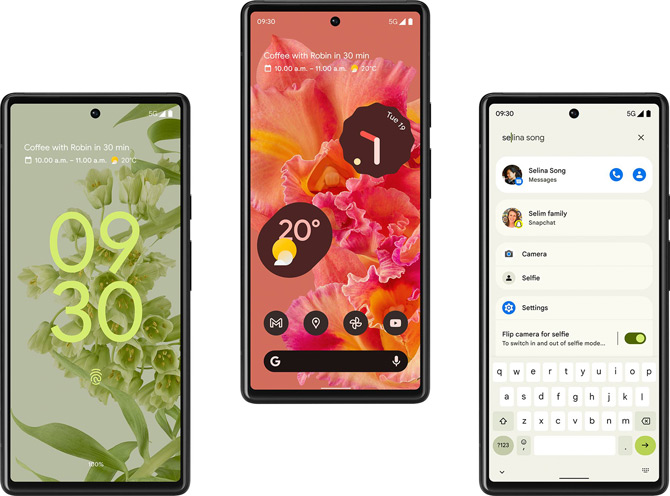 You can also use the fingerprint scanner of the Pixel 6 (Pro) for security, but also facial recognition. As is known, the Pixel 6 will have a flat screen, while the Pixel 6 Pro can make do with a continuous screen on the sides. The Pixel 6 Pro's camera setup is also confirmed. It will consist of a 50MP main lens, 12MP wide angle lens and a 48MP periscope telephoto lens. The Pixel 6 will also be waterproof, as is clear from the press photos of the Pixel 6 series.
We will get all the details on October 19th. In any case, we have become a lot wiser with this beautiful leak.