---
Xiaomi has already unveiled its new high-end smartphones in China and will probably follow up with the Ultra model soon. With the Xiaomi 13 Lite, a mid-range smartphone could also come to Europe. There is a special model behind it.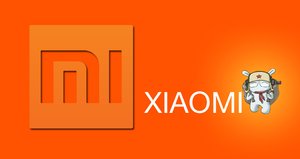 Xiaomi 13 Lite is said to be the Civi 2
With the Civi smartphones, Xiaomi offers smartphones in China that are supposed to look particularly aesthetic. Although these models also generate interest in Europe, they never found their way to us. That could change, because according to the latest information, the Xiaomi Civi 2 is supposed to be behind the Xiaomi 13 Lite. Xiaomi unveiled this in September 2022 in China. In the database of the "Google Play Console" is now accurate this smartphone appeared for Europe (Source: mysmartprice).
In contrast to the real Civi 2, Xiaomi is supposed to use the 13 Lite forgo a special feature of the smartphone. With the Civi 2, the Chinese company has installed a dual front camera in a pill design like the iPhone 14 Pro. The Xiaomi 13 Lite, on the other hand, is supposed to use a single front camera that is integrated into the display. Otherwise there are the well-known specifications with the Snapdragon 7 Gen 1, 8 GB RAM, an FHD+ OLED display and a 50 MP triple camera. The battery should also be 4,500 mAh here and can be charged with 67 watts.
This is what the Xiaomi Civi 2 looks like:
When is the Xiaomi 13 Lite expected?
Xiaomi will launch new products at MWC 2023 on February 27, 2023. The presentation of the Xiaomi 13 and 13 Pro for Europe is expected there. Whether the Lite model will also be unveiled that day is difficult to predict. A Xiaomi 13 Ultra is also still open. Xiaomi could present all smartphones in Barcelona and make the series complete. But it would also be conceivable for Xiaomi to split everything up a bit. We will inform you when there are new details.
Don't want to miss any more news about technology, games and pop culture? No current tests and guides? Then follow us
Facebook
or Twitter.