The next generation of iPad could bring with it perhaps the biggest redesign in the history of Apple's budget tablet. CAD images now show what the iPad should look like. Borrowings from the current iPad Mini are unmistakable.
It is a foregone conclusion that Apple is giving the iPad a new design. The reason for this is the EU's recent decision to only allow smartphones and tablets with a USB-C connection in the future. The current iPad, on the other hand, still uses Lightning. Since the Apple Pencil 1 is also charged via the Lightning port on the iPad, a new design is almost absolutely necessary. CAD images now show what this should look like.
New iPad should have flat edges and a camera hump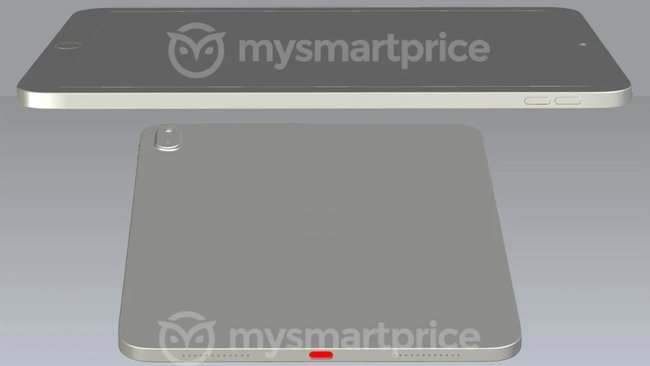 The first thing that catches the eye here is the flat edges. The new budget iPad would thus continue the design line of the current Pro, Air and Mini series. Also striking is the Camera hump on the back that's a bit reminiscent of the iPhone X. On the other hand, there is hardly anything new at the front. Apple shines next to a physical home button wanting to hold on. However, the headphone jack probably falls victim to the red pen.
Interesting: According to MySmartPrice it's probably still not quite sure if Apple really says goodbye to Lightning with the iPad. But then the redesign wouldn't make any sense. So we'd bet the cheap iPad will make the leap into the USB-C camp.
iPadOS 16 will soon be available for the iPad:
Apple keeps Stage Manager for iPads with M1 chip
The Apple A14 is supposed to work under the hood, which is already used in the iPhone 12 or the iPad Air 2020. The chip should still have enough performance reserves to drive the iPad for years to come. Buyers will then have to do without Stage Manager – the highlight feature in iPadOS 16. Apple only reserves this for iPads with M1 chips when it is finished.
The presentation of the new iPad is expected in September. Then we will know for sure whether the CAD images correspond to the truth and whether the cheap iPad will get a new look.