Google has previously announced that it will discontinue its Android Auto smartphone app. Now we see the replacement; the Google Assistant Driving Mode app, which serves as an alternative.
Driving Mode in Google Assistant
At the end of August, it was announced that Google is ending the Android Auto app for smartphones. This was an application that gave you several useful functions quickly on the go. With the arrival of Android 12, this app will stop and users will have to look for an alternative. This is therefore not the same as the Android Auto service that you use on your car's infotainment system.
Google offers a new driving mode in the Google Assistant. This Google Assistant Driving Mode gives you a home screen with shortcuts that can come in handy when you are on the road. Android Police colleagues have shared a sneak peek of what to expect.
Photos via Android Police
The original user interface previously shared by Google has clearly been modified quite a bit. While driving you will see music suggestions, as well as results for navigating, there are playback buttons and you can choose recommended mixes from Spotify, for example. An app drawer with shortcuts for apps can also be found there.
With the 'Where to?' option, you will see suggestions to navigate to. This is based on, for example, the recent search history. You also get shortcuts to favorite contacts and messages.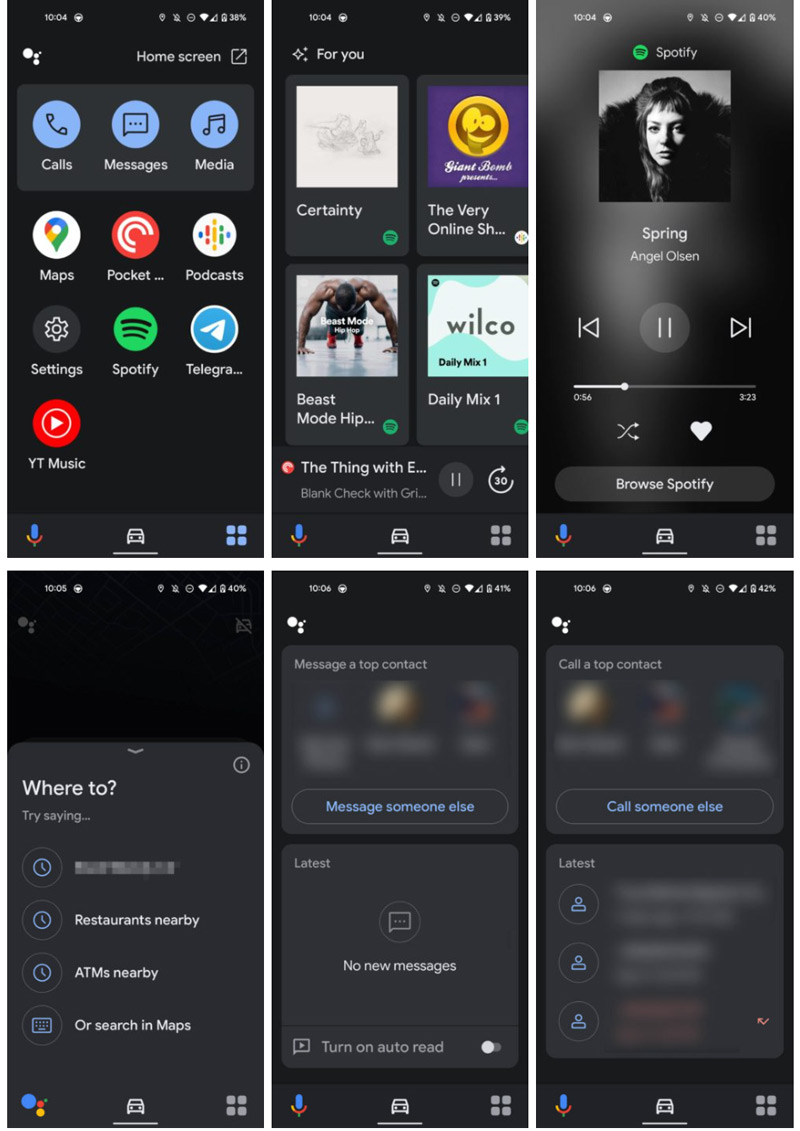 When you start driving, you will immediately see a notification from the Google Assistant. Google then asks if desired to start driving mode. This will then send you directly to the new home screen with the various options. The colleagues report that the app is not yet immediately available for everyone, this will be done in phases. Crashes also occur. Driving mode can also be started via a voice command, but a physical shortcut in the menu would have been useful.