Gmail has a handy feature that helps you protect sensitive information in emails. The feature is called 'Confidential Mode' and it can delete sent messages automatically. That is how it works.
Send confidential mode in Gmail
In March of 2019, Google launched confidential mode for Gmail. This mode gives senders more control over their sent mails. In both the desktop version and the app, you can send email messages in confidential mode. You can use this confidential mode to set an expiration date for emails or revoke access at any time. When the expiration date of an e-mail has passed, the message is no longer visible for security reasons.
Related articles
For the recipients of the confidential message, forwarding, copying, printing, and downloading options are also disabled. In addition, they can view the message and attachments until the expiration date or until the sender revokes access. This prevents recipients from accidentally sharing your email. But of course you cannot prevent the recipients from taking screenshots or photos of your messages or attachments. Would you like to try the function? Follow the steps below:
Set up Confidential Mode in Gmail on your laptop or PC
Open Gmail on your desktop and tap To formulate
Click at the bottom right of the window Enable confidential mode
Set an expiration date (day, week, month, year) and possibly also an access code. These passcodes are generated by Google and serve as extra security. The settings apply to both the e-mail text and any attachments.
Do you choose not to use an SMS code? Then recipients using the Gmail app can open the message directly. Recipients who don't use Gmail receive an access code via email.
Do you choose to use an SMS code? Then recipients will receive an access code via SMS. Make sure you enter the recipient's phone number, not your own.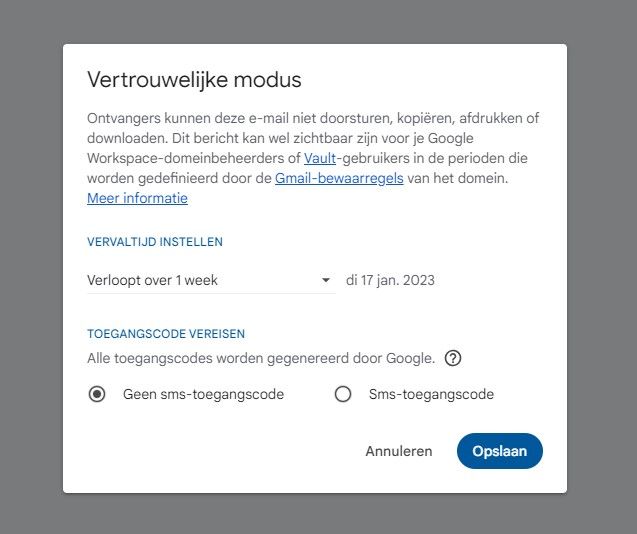 Now tap Save or To send to save or send the email
Have you checked SMS code? Then Gmail will ask you for a phone number of the recipient when sending to verify his or her identity with an SMS passcode.
Set up confidential mode in Gmail for Android
Open Gmail on your phone and tap To formulate
Click on the three dots at the top right and then on Confidential mode
As above, set an expiration date, access code, and other elements. These settings apply to both the email text and any attachments.
T up now Save and edit the email
T up now To send to send the email
Have you checked SMS code? Then Gmail also asks for a telephone number of the recipient Missing data to add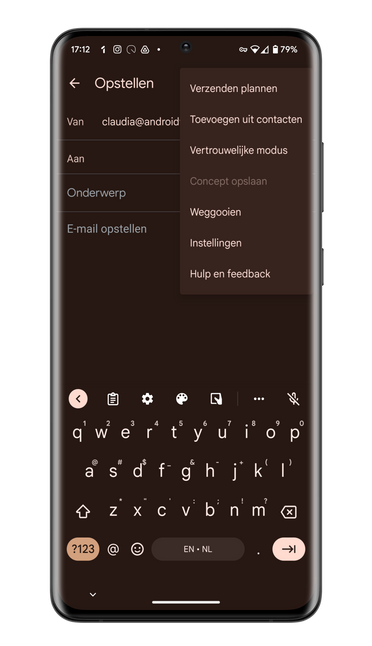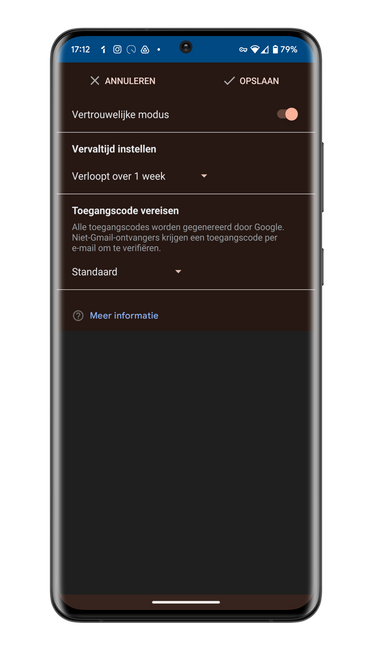 Revoke access early
You can prevent a recipient from viewing the email before the expiration date. To do this, open Gmail on your computer and click Sent. Open the confidential email and click Revoke access.
More Gmail Tips!
You can find our complete Gmail tips overview with all tips, tricks, explanations, and howto's about WhatsApp here on Androidworld. We regularly update this page with new tips, so it is useful to add the page to your favorites. This way you always have the latest tips at your fingertips. Below you will find four of the most read Gmail tips on Androidworld.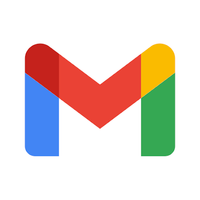 Gmail
Gmail
Gmail is Google's e-mail application and is included as standard on many devices. Among other things, it is possible to organize messages with labels and ..