The word is out; the announcement of Android 12 is final. Now that the final version has been shown, we know which new functions will be available for your smartphone.
Android 12 is official
Google just announced the final version of Android 12 during Google I / O 2021. The successor to Android 11 was already shown earlier this year. Google started with Developer Preview versions. These are versions for developers where, for example, apps can be optimized. We already found out about new features and more news here, but not all features will actually be found in the final version of Android 12.
New design
Last week we already wrote about the major redesign that Android 12 brings. It's the biggest metamorphosis for Android since Lollipop, which appeared six years ago with Material Design. Google now talks about 'Material You' and adapts to the screen size and the style of the interface with suitable colors, for example. If you change the background of your smartphone, the colors are also cast in suitable colors, for example.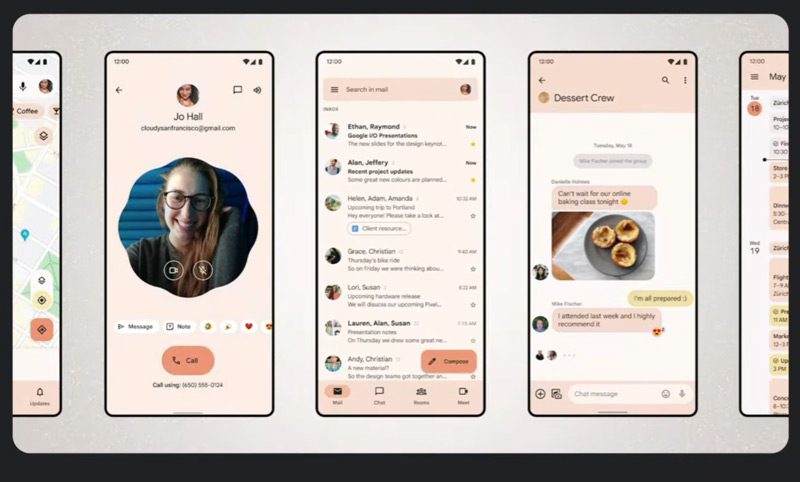 It has all been given a fresh new look. Everything is just a bit more rounded in the new Android version and provided with clearer elements. This results in a new fresh face for Android. There is a new weather widget and on the lock screen you can see a pill-shaped indicator at the top of the screen with which notifications you have. The lock screen features a grand clock that appears prominently on the screen. Although it is quite possible that not every manufacturer adopts this feature. Furthermore, new smooth movements and animations can be found in Android 12.
The new Material You interface will be available first for Pixel. It will come to many more products later, such as smartwatches, Nest and more. The Pixel will get it from this fall.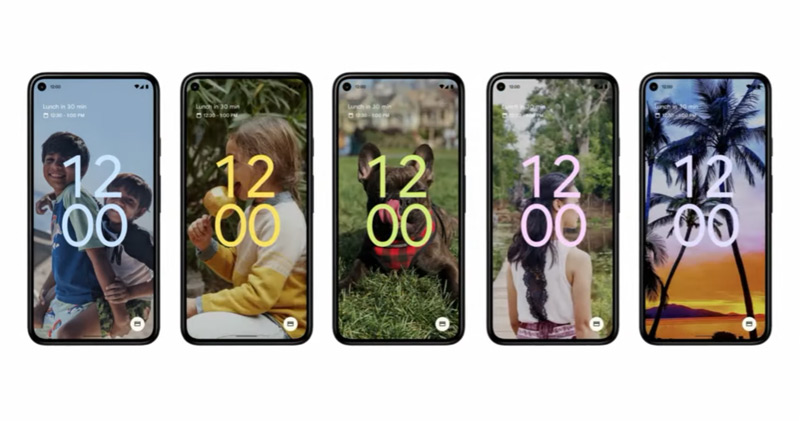 Privacy
Privacy has already received more attention with the latest Android versions, and that continues with Android 12. Google will add a privacy dashboard to Android 12. Here you can see exactly which applications have requested which rights. What's new is that you can also view per app how long a specific authorization has been used. A visual circle shows the distribution between the different permissions that have been used.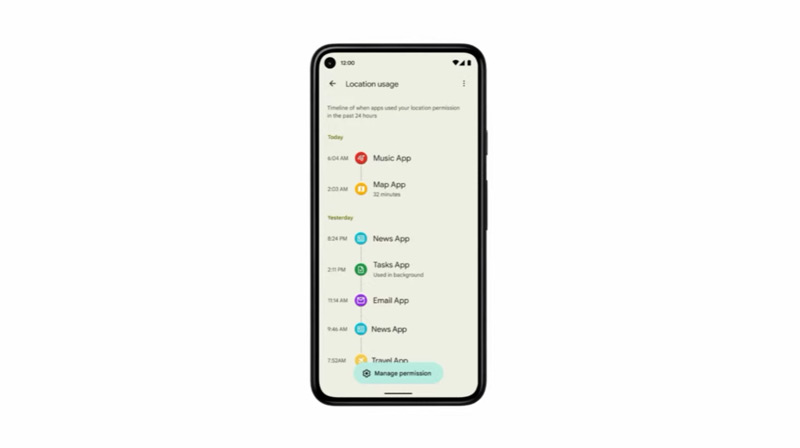 Thanks to Private Compute Core, functions such as Live Caption, Now Playing and Smart Reply are performed on the device itself. This means that they are isolated from the network and this is good for privacy.
More possibilities
Android 12 must also work a lot faster, according to the company during Google I / O. Among other things, the pressure on the CPU can be reduced. Smart Reply can provide appropriate answers for notifications. Google also promises that Android 12 will work better with other devices. The new Android version should also be more energy efficient. Google indicates that more new features will be available, this will happen later this year. These relate to privacy, security and safety.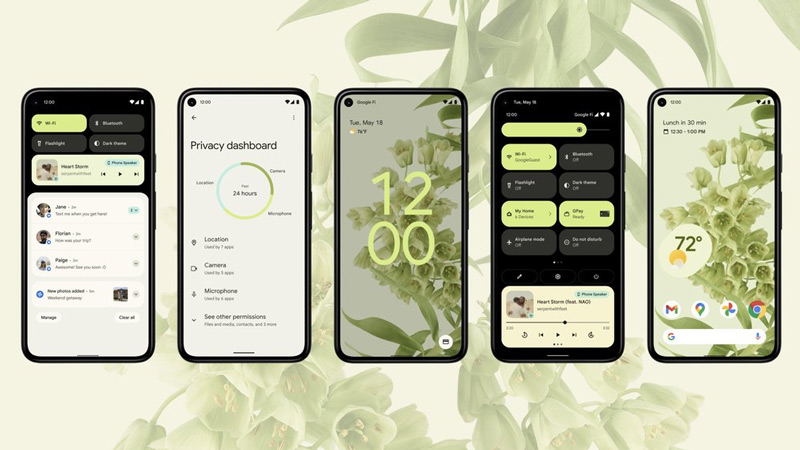 Beta
Google has released Android 12 Beta and it can be downloaded from Google. Nice advantage; you just need a device that is compatible with Project Treble. It is important that the bootloader is unlocked. The phone must also be reset to factory settings. The colleagues at XDA have listed how this works. Keep in mind that this is a Beta and that it may still contain bugs or errors.
This article will be updated with new information!
Note: keep in mind that manufacturers can still adapt certain parts to their own wishes or that not all functions are available for all devices.