Many people keep cash, jewelry, and other valuables in their home or apartment. Burglars often have an easy time getting into the house. There are some products on the market that you can use to deter burglars directly and to protect yourself better.
Especially if you travel a lot and the apartment or house has been empty for a long time, you could become an attractive target for burglars. The residents and their behavior are often observed by criminals over a longer period of time in order to find out when it is a good time to break in and which route will not cause problems. And this is exactly where you can do something to deter burglars directly. We have selected five affordable products.
Smart lighting
Nothing deters burglars more than the presence of the occupants. It is therefore important that you in the event of a longer absence pretend you are in the house or apartment. You can use smart lighting for this. For example, you can rely on the popular Philips Hue lights, where a starter set is around 80 euros (see Amazon), or simply buy two much cheaper WiFi lamps for less than 20 euros (see Amazon).
With an app, you can not only control the light when you are actually there, but also when nobody is in the apartment or house. With several lamps, you can create different processes in several rooms in which the light is switched on and off so that you pretend that someone is there.
Smart speakers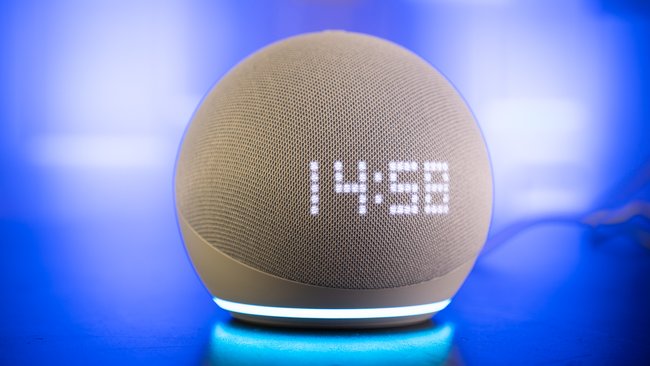 You can combine the lighting with sound. You can get a smart speaker like an Amazon Echo (check it out on Amazon) or a Google Nest (check it out on Tink) and For example, let the radio or a podcast play. If noises are heard in an apartment or house, hardly anyone would think of breaking into it.
Cameras with object recognition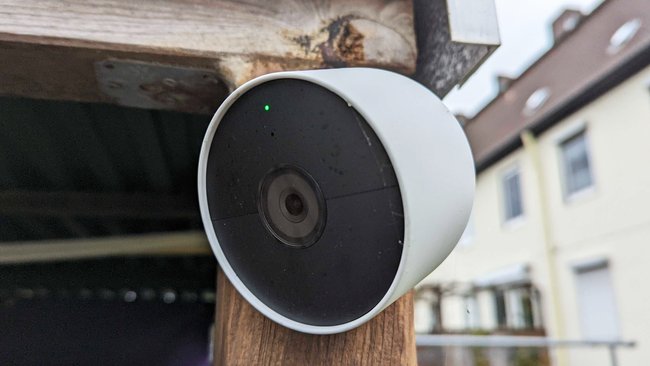 Surveillance cameras that are hung in a clearly visible place at the entrance or in the garden often deter burglars. The cost of smart cameras has fallen sharply in recent years as more and more vendors offer different models. I personally use Google Nest Cam, to monitor my garden where the mini solar system and my motorbike are. With the Google camera, the object detection is very good and I'm notified immediately if something happens. But I can also rule out that animals, for example, do not trigger an alarm. The image quality and battery life are okay, as I found out in the test. In my opinion, the price of around 170 euros (see Tink) is justifiable for a greater sense of security.
There are many other models such as Blink (see Amazon) or Reolink with solar panel (see Amazon). In my opinion, however, the object recognition of the Google camera is the best and you don't get that many false alarms. In the end, the only important thing is that you have a camera at all to act as a deterrent.
Good door lock
Don't skimp on the door lock. Here you should make sure that you buy a good quality cylinder, which cannot be easily cracked. If a burglar tries to do so, any lock can be picked. But with a good lock, you can delay the cracking and perhaps someone will then become aware of the attempted break-in.
In addition, the cylinder must not protrude too far. Anyone who has already taken out household contents insurance and looked at the terms and conditions will often find a passage there that stipulates how far the cylinder may protrude from the door in order for the policy to be valid at all. So if you replace the lock cylinder, you should measure accurately.
window and door contacts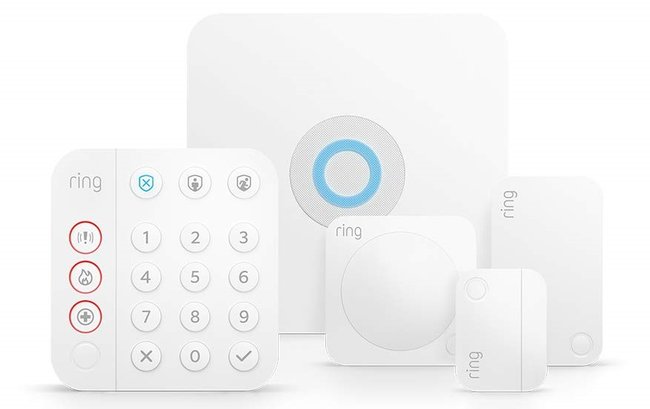 If a burglar manages to break in through a window or door, you can be informed via window and door contacts and an alarm can be triggered. There are different solutions with which a routine is triggered when a window is detected will. These window and door contacts are usually part of an alarm system so that the alarm does not go off if you open a window in the apartment yourself. Ring has a kit with a window contact and motion detector (see Amazon). You can then combine these with other products.
tips from the police
Otherwise, you have to make sure that when you leave the house or apartment, you lock the door properly and don't just let it fall shut. Windows must not be left open. That's an invitation for burglars. If you are away for a longer period and have shutters on windows, then lower them completely. Ask the neighbor if he can empty your mailbox. An overflowing mailbox is always a sign that you've been away for a while.
You can also get advice from the police. There are regular events and information sheets that give you more tips. This way you can gather valuable information and implement some of it to better protect your living space.