---
Is Apple's little power dwarf running out of breath? Ironically, the iPhone 13 Mini is not convincing in the most important smartphone market in the world. The figures from the market researchers speak for themselves. Two excuses no longer apply.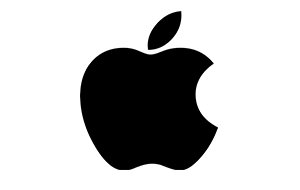 The Chinese are many things: hardworking, inventive – and also patriotic. It is all the more surprising that in the People's Republic it is not a domestic company like Xiaomi or Oppo that dominates the smartphone market, but Apple.
The iPhone 13 Mini accounts for just 5 percent of sales
For more than six weeks, according to market researchers from Counterpoint Research, the iPhone 13 dominates the Chinese sales charts. The iPhone hype began at the end of 2021 and has not lost strength so far – at least in relation to the competition. Although there was a small dent recently, the competitors also had to lose feathers. So the distance between the pursuers of Vivo and Oppo remains more or less the same.
More interesting than Apple's overall victory, however, is the distribution within the iPhone 13 range. A clear picture emerges here: the standard model accounts for more than half of sales. The two more expensive Pro variants are basically the same at 23 and 21 percent. But what about the iPhone 13 Mini? True to the name, it has to be satisfied with a mini market share: A meager 5 percent of sales are accounted for by the iPhone 13 in hand flattering format.
This is how the individual iPhone 13 models differ:
Is Apple still giving the mini format a chance?
For Apple, the meager numbers are a déjà vu: Already the Predecessor could not keep up with the sales figures of the larger models. With the iPhone 12 Mini, however, there were still two excuses for the moderate popularity: At the beginning of 2020, Apple introduced the iPhone SE 2020, which probably grazed a not inconsiderable part of the "But I want a handy iPhone" clientele. The other was the iPhone 12 Mini's abysmal battery life.
Both are no longer the case with the iPhone 13 Mini. Nevertheless, the mini-iPhone in China – and thus the most important smartphone market in the world – is not convincing. That Apple is giving the compact format another chance with the iPhone 14, should therefore be rather unlikely.