The Samsung Innov8 was a special device when it was released in 2008. The Innov8 had to compete with the compact camera and was equipped with the Symbian operating system. We discuss the Samsung i8510 Innov8 in this edition of 'The forgotten smartphone'.
Samsung Innov8
The Samsung Innov8 was perhaps the most comprehensive Symbian S60 smartphone ever. Samsung mainly focused on the camera with the device and created high expectations. The phone had an 8 megapixel camera on the back, with a dual PowerLED flash, digital image stabilization, lens cap, smile and face detection, geotagging and eye blink detection. When the device appeared fifteen years ago, it was quite unique. You could even film in slow motion with the device.
At the front of the phone we saw a 2.8 inch TFT screen with a resolution of 320 x 240 pixels. The phone was equipped with a single-core processor with a calculation speed of 330 MHz. Below the screen was a trackpad and the physical keys. The Samsung i8510 Innov8 was a slider that revealed the T9 keyboard when sliding.
There was 128MB of RAM along with 8/16GB of storage, which could be expanded with a memory card. The Innov8 was equipped with WiFi, Bluetooth, GPS and had a 1200 mAh battery. For that time it was a fairly large device. For the music lover there were the stereo speakers. The interface was as we know it from Symbian and you could choose from different themes.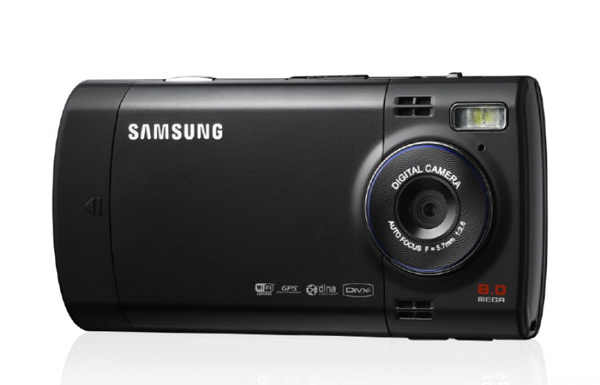 The Samsung Innov8 was not very popular as far as I can remember. Nevertheless, it was a very good device, as was the experience in practice. With the device, Samsung faces a lot of competition from Nokia, which was then active with the Nokia N-series. Nokia also offered Ovi services such as Nokia Maps and Ovi Store.
Samsung released the Samsung Innov8 at the end of 2008 with a suggested retail price of around 590 euros.
Samsung Innov8 summarized in 5 points:
Extensive 8 megapixel camera
Symbian
2.8 inch display
Touch pad
Competition from Nokia