Image: Albert Heijn
Did you know that 85%* of Dutch children do not eat enough fruit and vegetables? Quite shocking, because we all know how important it is for your little one to get the daily vitamins, minerals and fiber. With these easy tips you will manage to add tasty fruit and vegetables and make it a colorful party at the same time.
If you eat enough fruit and vegetables, you stay healthy and fit. However, with all the busy schedules – or your child's tastes – that can be quite difficult. Albert Heijn helps you change this with the nicest and most useful tips & tricks, so that you and your child can easily eat more fruit and vegetables throughout the day. Then you will arrive at the recommended amount.
Stack by color
Did you know that a plate full of color is extra attractive for your child to snack on? The more color, the healthier. That's great, because the tastiest fruits and vegetables come in all colours. For example, put an extra handful of blueberries, strawberries or snack tomatoes in the lunch box. A colored wrap or pieces of sliced ​​bell pepper, carrot and cucumber with a dip dress up the drink. Easy to eat and full of vitamins, fiber and minerals.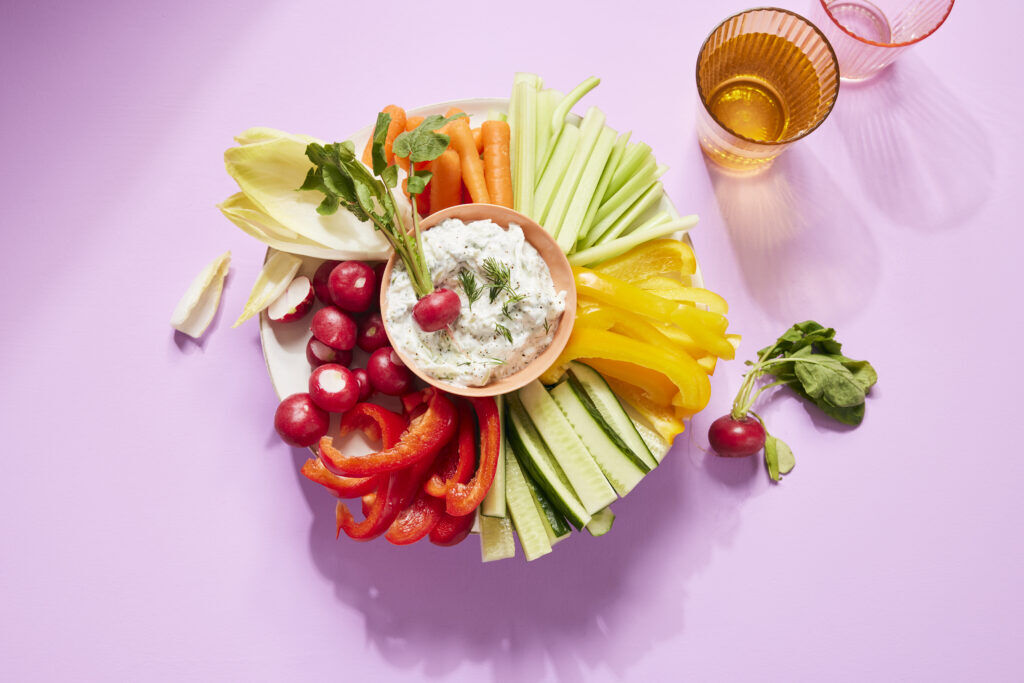 Frozen fun
Also ideal: frozen vegetables are just as tasty and healthy as fresh vegetables. Frozen fruit is also cheap and you always have it on hand. Nice for the summer: you don't even have to defrost it, a frozen strawberry or piece of frozen mango also works very well as a cooling ice cube in a glass of water and is nice and soft after drinking and ready to be eaten.
Choose the colors of the season
Not only in fashion, but also in the choice of your fruit and vegetables you go with the season. On the basis of the calendar – which you will find on this activity sheet – you know exactly which fruit and vegetables you can eat per month. That's when they taste the best! And much cheaper! Suggestion for this spring and summer: choose the tastiest plums, celery, strawberries, tomatoes, peppers or berries.
Download the activity sheet and play bingo!
Want to teach your child more about fruit and vegetables in a playful way? Then download the do-sheet here! In addition to the seasonal calendar, this (among other things) also contains a fun bingo. When your child has eaten a certain type of fruit or vegetable from bingo, he can cross it off. Full card? Maybe he can have a nice (fruit) ice cream after dinner!
albert Heijn helps you and your family to eat more fruit and vegetables throughout the day. Look here for the best offers of the moment.
*Research 'How does the Netherlands eat?' (Kantar June 2021)