Sony is serious: new company for electric cars is coming
So far, you could still come to terms with Sony's announcement that the Vision-S had practically developed as a research vehicle, or suspect something more behind it. Now the PlayStation manufacturer has put the cards on the table: Sony will be making electric cars in the future.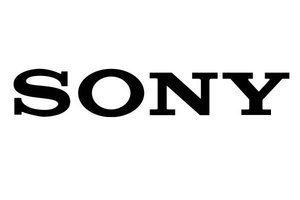 For the presentation of what is already the second electric concept vehicle, Sony has chosen CES 2022 and there the Vision-S 02 shown to the publict – an SUV variant of the already well-known electric car. While it was officially stated with the first Vision-S that the electric car was not intended for sale, Sony is now putting the cards on the table.
"We are investigating a commercial start of Sony's electric cars," announced CEO Kenichiro Yoshida. In order to move the plans forward, they want to set up their own company as early as the spring to take care of exactly that: Sony Mobility Inc. The company should also make Sony's expertise in the fields of artificial intelligence and robot technology usable for mobility.
Vision-S 02: Sony wants to explore the market with a second electric car
Sony has not announced any technical innovations for the Vision-S 02, instead the identical platform of the Vision-S 01 is used and externally converted into an SUV. As usual, the focus is on three central elements: Security, personalization and entertainment.
Among other things, 40 optical sensors, which permanently monitor the area around the vehicle and give recommendations for changing lanes, ensure a safe journey. The dashboard consists of several HD screens which, in addition to driving functions, can be used for streaming, for example. Tests for remote-controlled driving via 5G are also to be continued with Vodafone with the second e-car from Sony.
Sony's first look at the Vision-S 02 unfortunately doesn't reveal any details yet:
All of these are signs that will give established automakers some food for thought, because more and more technology companies are pushing their way into their home market. Last but not least, we have been waiting for years for Apple to officially comment on its e-car plans.
Also in time for CES 2022, Mercedes had recently presented an e-car concept that should be able to cover more than 1,000 km with one battery charge. The companies will only have to come to an agreement in the long term when it comes to naming: At Mercedes, the latest electric concept car is the Vision EQXX.