SNS Bank is experiencing a malfunction. It is not possible to bank in the app or via the website. Want to transfer money from your savings account to yourself for drinks tonight? Or check whether your salary has already been paid? Not at the moment. SNS Bank has a malfunction and can therefore not be accessed for a while.
Malfunction SNS Bank
The SNS Twitter account has not yet reported a problem, but the website does contain a large text about the malfunction and what to do if you still need help. The malfunction probably applies to the whole of De Volksbank, which also includes ASN Bank and RegioBank.
Related articles
This can also be seen on AlleStoringen. A significant spike in reports to the bank. You will therefore not be able to transfer money, view your accounts or even consult general information on the bank's website. It is not yet known when the malfunction will be resolved. The first reports were made around 5:00 PM this Saturday afternoon, but have been going on for a few hours now (at the time of writing it is almost 7:00 PM).

People report that you cannot make iDeal payments with SNS Bank, ASN Bank and RegioBank either. So if you are fanatically shopping online tonight, you better save the items as favorites and come back later, or seek refuge in Paypal, for example. That does use your bank, but does not allow the transaction to take place immediately, so that payment can be made as usual.
=https://twitter.com/ardscholze/status/1614302165052575744″ data-service="twitter">
No internet banking at all
Also pay attention if, for example, you just met someone on Marktplaats tonight and they have transferred money to you: you either cannot see your account at all, or the payment may not come in. So watch out. We don't know if you can withdraw from these banks at the moment, so when you leave the house, put another bank card in your pocket (or use it via your smartphone).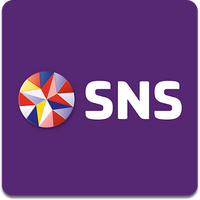 SNS Mobile Banking
SNS Mobile Banking
Checking your balance, sending a payment request after a meal. Or pay that bill quickly. In SNS Mobile Banking you can do it this way and safely. Wherever you are. You h..
Are you also experiencing the malfunction? Let me know in the comments.