Samsung would plan to considerably thin out the number of devices in the Galaxy A series. Among other things, the Galaxy A2X series has to believe it. What is about to happen?
Samsung thins out A-series
The Samsung Galaxy A series consists of a lot of devices. There are sometimes several devices in each step, so we do not only know that model from the Galaxy A52, but there is also an A52s. So there are also several steps. There are the loafers in the Galaxy A2x series, above that the Galaxy A3x models and so on. But this is going to change.
Based on the latest reports, Samsung plans to reduce the number of devices in the Galaxy A series. There were already rumors that there would be no Galaxy A74, now it is also reported that the Galaxy A2x series is being shown the door. This means that there will be no successor to the current Galaxy A23 in the form of the Galaxy A24.
The Galaxy A53
According to the Korean The Elec, Samsung only plans to release smartphones in the Galaxy A1x, Galaxy A3x and Galaxy A5x series. This means that in the A series, the Galaxy A54 will be the most comprehensive model. Then there will be a transition to the Galaxy S series. Samsung introduced the Galaxy A14 this week.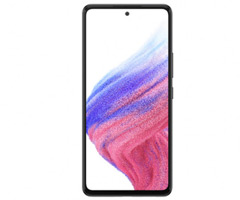 Check out our special product page for more news, specifications and prices.
Prices from: 322.00 euros
Through The Elec