---
Many people currently have to save and are investing less and less of their hard-earned money in products that are not absolutely necessary. Samsung is currently feeling this particularly badly and is said to have now pulled the emergency brake in production.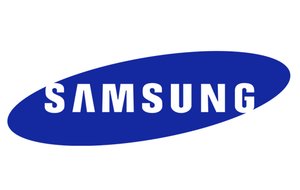 Samsung reduces smartphone production
In June 2022 it became known that Samsung is probably sitting on millions of unsold smartphones. Already there was an indication of what is now becoming reality. People are simply buying far fewer smartphones because they need to save. And that is exactly what is said to have prompted Samsung to reduce production in Vietnam. Samsung manufactures half of its smartphones there, but the production lines should no longer run six days a week, but only three or four days, like Reuters reported exclusively.
The news agency refers to statements by production workers in the Samsung factories only go to work three days a week. According to the statements, production during the Corona pandemic was even higher than now, which is a pretty bad signal. Reuters has not yet been able to determine whether other production facilities are also affected. Samsung also produces in South Korea and India. The total volume was 270 million smartphones in 2021, with 100 million coming from Vietnam alone. If only half is built now, that would be a dramatic cut.
Samsung's folding cell phones are a complete success:
Samsung is positive about the future
While the workers are not very hopeful about the future, Samsung given a positive outlook for this year. Foldable phones are selling better and better, the Galaxy S22 Ultra was a complete success and the business figures are good. It remains to be seen whether the year really ends so well. At least the prices of Samsung phones could drop a little if there are too many of them on the market. So you could benefit from the small crisis and give Samsung some sales. Incidentally, things are hardly better for Xiaomi.
Don't want to miss any more news about technology, games and pop culture? No current tests and guides? Then follow us
Facebook
or Twitter.