Samsung is rolling out a new update for two models. Galaxy A52 users will see a new security update; owners of the Tab A7 Lite can download the update to Android 13.
January update for Galaxy A52
The Samsung Galaxy A52 is being updated by the manufacturer to a new security patch. Owners of the Galaxy A52 5G will be offered the January security update first, Simon informs DroidApp. With the update, the phone not only receives the new patches from Google itself, but Samsung's own patches are also included. This means that the device is completely up-to-date with the latest security software. In addition, the update promises improvements in the stability and reliability of the device. We expect the update in the near future also for the 4G version and for the Galaxy A52s.
Android 13 for Tab A7 Lite
We also receive another tip, which is about the Galaxy Tab A7 Lite. Where the Galaxy Tab A8 was previously updated to Android 13, the new Android version is also available for the Galaxy Tab A7 Lite. The update also immediately brings One UI 5.0, which is the latest skin of Samsung's software. After this update you get more wallpaper choices, a renewed selection of icons, the new smart suggestion widget from Samsung itself and more color options in the interface. The interface of the camera has also been slightly modified and you have a better insight into your privacy and the security of your device.
When you can download the update for your smartphone or tablet, you will receive a notification on your device.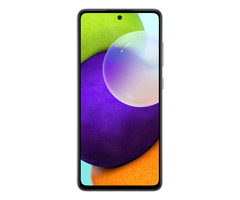 Check out our special product page for more news, specifications and prices.
Prices from: 319.00 euros