Samsung will release the new Galaxy S23 series on February 1, we couldn't ignore that. The manufacturer is now again in the news with the smartphone. We see new press photos of the device, which also show the colors a bit better.
Galaxy S23 in press material
Just when you think we know everything about the Samsung Galaxy S23, a new message comes up. That's now too. We get to see the smartphone again from different sides, this time thanks to Winfuture. The colleagues of the German website show the device from the side, which we had not seen before. It is clear that the color of the device is also reflected on the side.
The new Samsung Galaxy S23 models will be released in the colors Phantom Black, Botanic Green and Cotton Flower. However, there is now also talk of a fourth color, which we had not encountered in the rumor circuit until now; Mystical Lilac. As the name implies, it is lilac, a light pink color variant of the S23. Reportedly, the smartphone would also be released in Europe with the Snapdragon 8 Gen 2 chipset. This would mean that we will not see Exynos in the European version of the device. We will find out all the details on February 1.
Dummies
But there's more. The photo below is also circulating on the internet. We see the three models from the Galaxy S23 series on screen. These are dummies, so not the actual models, but we do get a good idea of ​​what the smartphone will look like.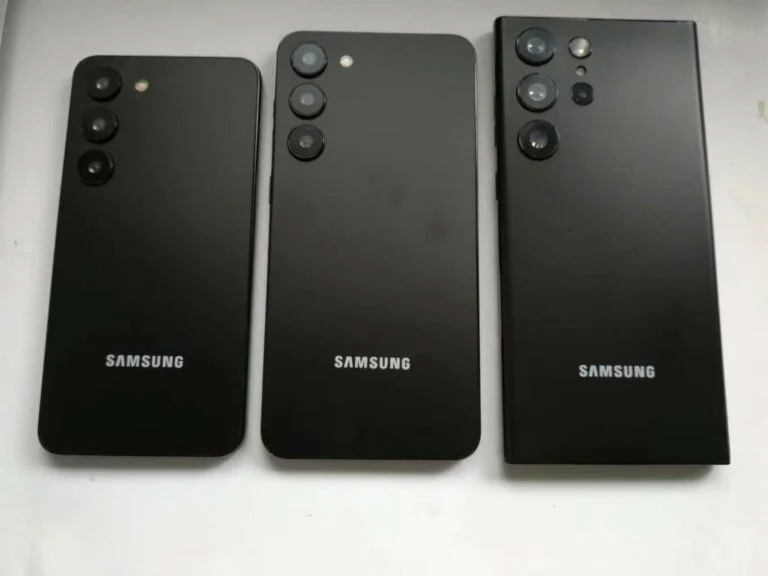 Through Winfuture, Twitter