Samsung seems to have plans to release the Galaxy S21 FE, usually well-informed sources report this. This is at the expense of the Galaxy S22, according to the reports.
Still an S21 FE?
Samsung is doing good business with the Samsung Galaxy S20 FE. It is therefore not surprising that the South Korean manufacturer wants to release a successor in the form of the Samsung Galaxy S21 FE. The existence of this smartphone does not come out of the blue, after all, a lot has already been released about the Fan Edition of the Galaxy S21.
In recent weeks, however, the news came out that Samsung would have chosen not to release a Galaxy S21 FE. The reason lies in the chip shortage. In addition, the foldables are running better than expected and Samsung would like to use the production capacity for the production of the Galaxy Z Flip 3.
Now, however, another story becomes clear. According to Sammobile, Samsung would like to release the Galaxy S21 FE as soon as possible. This could happen in January. It makes sense that Samsung does not announce the Galaxy S22 at the same time. A difference of a month or two would make sense, the source writes.
Next year will in any case be a great start at Samsung, if we are to believe the reports. Samsung itself has not yet shared any information about the new smartphones.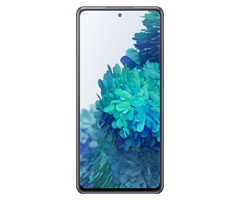 Check out our dedicated product page for more news, specifications and prices.
Prices from: 469.00 euros