The long-awaited Samsung Galaxy S21 FE can now be ordered in the Netherlands. The smartphone was announced earlier this week and expectations are high. The phone has all the functions on board that you need, without you having to pay the top prize straight away.
Order Galaxy S21 FE
Earlier this week there was the announcement of the Samsung Galaxy S21 FE; a device about which a lot has been written and shared. The device went around in the rumor circuit for months. From now on it is possible to order the device, so that you have it at home on the day of release. That is next week already, on Tuesday 11 January it can be on the doormat.
The Samsung Galaxy S21 FE is an alternative for those who want a high-end smartphone, with a good update policy, but do not want to pay the top price. The S21 FE is equipped with a 6.4-inch AMOLED screen with a 32 megapixel camera for high-quality selfies. You don't just have a decent camera at your disposal for selfies; we also find an extensive camera set-up on the back. This is a 12 megapixel main lens, a 12 megapixel wide-angle lens and an 8 megapixel telephoto lens. In our Galaxy S20 FE review, the predecessor of this device already managed to deliver beautiful photos.
Furthermore, the smartphone is supplied in the Netherlands with the high-end Snapdragon 888 processor; supplemented with 6/8GB of RAM and 128/256GB of storage space. The phone has a 4500 mAh battery which can be charged with 25W wired and 15W wirelessly. Out of the box, the phone runs on Android 12 with One UI 4, so you can immediately use the latest features from Android. Samsung has a very good update policy ready for the Galaxy S21 FE. Your phone will receive Android 13, 14 and Android 15. You can also be sure of monthly security updates until 2025 and they will appear every quarter until the beginning of 2026.
Pre-order
If you want to order the Samsung Galaxy S21 FE, you can place a pre-order now. Until January 23, you will receive the Galaxy Buds 2 headset from Samsung for free. For ordering you can go to;
On the device page you will find all the specifications of the S21 FE, along with current prices and more what you need.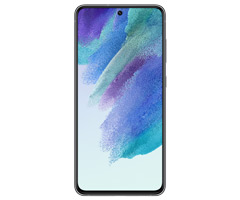 Check out our dedicated product page for more news, specifications and prices.
Prices from: 746 euros