The Samsung Galaxy A34 is likely to be powered by a MediaTek chipset. At least, this will apply to the European variant of the device. What do we know exactly?
Samsung and MediaTek
Last week, Samsung announced the Galaxy A14 5G, a cheaper budget device. Although there was confusion at first about whether Samsung would use a MediaTek processor or an Exynos chipset for the Galaxy A14, it has become clear with the launch: the Galaxy A14 comes in both Exynos and MediaTek versions. variant on the market. We get the latter here in Europe. For the upcoming Samsung Galaxy A34, Samsung seems to be taking the same path.
GalaxyClub reports that a Galaxy A34 has been 'spotted' that uses the MediaTek Dimensity 1080 chip. They base this on a leaked Geekbench score. Earlier, however, information surfaced about a Galaxy A34 that uses the Exynos 1280 chip. As a result, we expect that two variants will come onto the market again. In Europe we then get the variant that uses the MediaTek 1080 chipset. Samsung will therefore follow the example of the Galaxy A14 5G despite being announced.
Related articles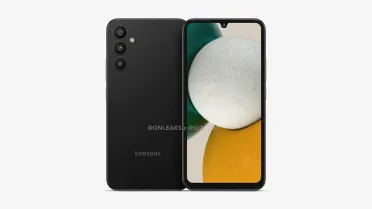 Galaxy A34 other specifications
Several rumors of the Samsung Galaxy A34 have already surfaced. For example, the phone will have a 6.5-inch Full HD + AMOLED panel with a refresh rate of 90 Hz. In addition, the smartphone should have three cameras. It is probably about a 50 MP main camera, 8 MP wide-angle lens and a 5 MP macro camera. The battery is 5,000 mAh and the phone runs on Android 13.
Nothing is known about the price yet. We expect the phone to be for sale for around 370 euros. The Galaxy A33 had a suggested retail price of 369 euros. You can read more about Samsung's upcoming midrange smartphone here. What would you like to see improved in the 2023 Galaxy A series? Let us know in the comments.
Related articles