The first images of the Samsung Galaxy A34 and the Galaxy A54 have appeared online. Together with a photo of the device, we also get to know some specifications. What do the new models have to offer?
Galaxy A34 and Galaxy A54
Where the messages about Samsung's Galaxy S23 series are flying around you, even more models from the manufacturer are coming onto the market. Samsung is working on the Samsung Galaxy A34 and the Samsung Galaxy A54, among other things. We will probably see the new models in the coming weeks, but we can already get a glimpse of the devices thanks to the leaked press photo. Earlier we already saw Galaxy A54 renders coming online. We have also heard a few things about the Galaxy A34.
Galaxy A34
Samsung gives the Galaxy A34 a 6.5-inch Full-HD+ display. This is an AMOLED panel with a 90Hz refresh rate. In addition, we can expect an Exynos 1280 processor, along with a 5000 mAh battery. The Galaxy A34 can be charged with a power of 25W. The main camera has 48 megapixels and of course the device is immediately available with Android 13 with One UI 5. Interestingly, the device will be dust and waterproof according to the IP67 classification.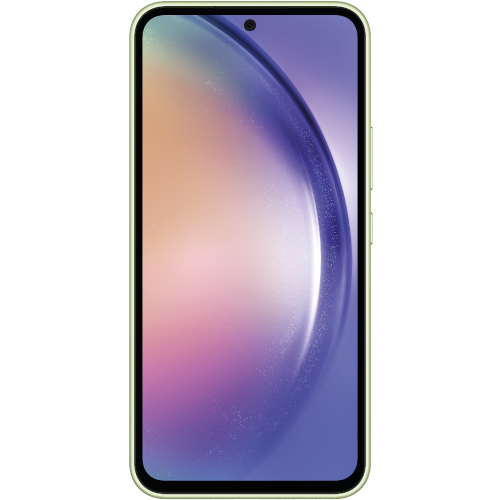 Galaxy A54
The necessary specifications are also available for the Samsung Galaxy A54. The AMOLED screen has a size of 6.6 inches, offers a refresh rate of 120Hz and also offers a Full HD + resolution. The yet to be announced Exynos 1380 processor from the manufacturer itself is the engine of the device. We also get a 50 megapixel main camera and also the IP67 certification. The battery capacity of the Galaxy A54 has grown to 5100 mAh. This can be charged with 25W.
It is still unclear when we can expect the new smartphones from Samsung from the Galaxy A series. Hopefully we will get more information on this soon. The Galaxy A53 was announced in March. We expect Samsung to focus first on the Galaxy S23.
Through EvleaksGSMArena