OnePlus has announced that it will have a big announcement next week. The manufacturer will announce three new products on May 19, all products in the Nord series. It is two smartphones and an accessory.
OnePlus Nord series is expanding
The OnePlus Nord series will be expanded with three products in one fell swoop, as is clear from a message that the Chinese manufacturer has sent out. The message states that we can at least expect the first audio product from the Nord series; the OnePlus Nord Buds. These should stand out because of a very characteristic OnePlus experience, but for an attractive Nord price, the manufacturer promises.
The other new product is a smartphone; the OnePlus North 2T. The arrival of this device has been in the air for some time, and the specifications of the device have already surfaced before. According to OnePlus, the smartphone must be equipped with 80W charging, which is incredibly fast. We have already seen this feature with the OnePlus 10 Pro, the high-end smartphone.
The third device is the OnePlus Nord CE 2 Lite, which, according to OnePlus, should be the combination of core essentials. For example, there is talk of fast charging and a battery with a large capacity. Details on this will be omitted further. Previously, OnePlus already presented the OnePlus Nord CE 2. We will hear all the details on May 19.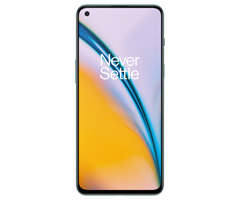 Check out our dedicated product page for more news, specifications and prices.
Prices from: 367.00 euros