---
A new iPad Mini is expected in the fall. An exclusive report now reveals what Apple is planning with the new mini tablet. Especially under the hood, the cult manufacturer should break new ground.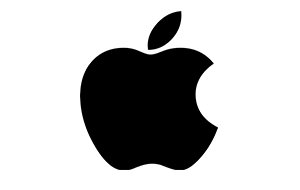 In Apple's successful iPad series, the mini model has always been the unloved stepchild. Back then, Steve Jobs was reluctant to give the first iPad Mini its green light. Since then, the iPad Mini has been bobbing around more or less. Apple has never given the handy tablet more than slight improvements to the hardware – until now.
iPad Mini: New generation with A15 chip, USB C and Smart Connector
The new iPad Mini is supposed to an A15 processor will do its job, how 9to5Mac reported exclusively. That would be a radical turnaround for Apple, because in all of its predecessors, the US company always built a chip that was at least one generation behind the current high-end processor from Apple's own semiconductor company. It is said that the same A15 chip will also be used in the iPhone 13 generation in the fall.
In addition, the report also confirms that Use of USB C and the integration of Apple's Smart Connector and thus features that the iPad Mini had to do without until now. The new iPad Air 4 introduced last year can also refer to USB C and a Smart Connector. The core of the new iPad Mini is likely to be a miniature version of the budget tablet from Apple.
iPadOS 15 offers many innovations that we in the Video demonstrate:
Does the mini tablet get a shrunk Apple Pencil?
If the reports are confirmed, it would amount to a small revolution at Apple. The iPad Mini would then be technically and functionally on a par with the iPad Air 4 – and in terms of processor performance, it would probably go beyond that. The iPad Air 4 has to make do with the A14, which also has a lot of performance, but has to admit defeat to an A15.
The only thing that will be exciting is whether the new iPad Mini will also be a own Magic Keyboard and Apple Pencilthat fit the smaller case size.