Most people use the pre-installed Google Chrome on their Android phone, but there are also many fans of Firefox. It is now easier to create and save passwords in that browser. Not only for the browser, but also for apps on Android.
Saving passwords with Firefox
Mozilla writes: "Now when you create an account for an app on your mobile device, you can create a new password and save it directly in the Firefox browser. Then you can use it on both mobile and desktop. Now you can easily use any password you saved in the browser to log in to an online account like your Twitter or Instagram app. You don't need to open a webpage." It is possible to store hundreds of passwords this way.
That's not all, because autofill is also made possible, which allows you to have passwords filled in automatically on your smartphone, as long as you have them saved in the Firefox browser. You can also open accounts with your smartphone's biometric security, such as your face or fingerprint. You use them to unlock the entry page where the passwords can be found. This is safer than, for example, entering a password.
Update Mozilla Firefox on Android
In the context of internet safety, Mozilla adds protection for your privacy. This way you can disable individual trackers of your behavior on the internet. You will also see how many trackers Firefox has already blocked for you. To take advantage of these new capabilities, you need the most recent version of the Mozilla Firefox app. You can download or update it in the Google Play Store.
This is not a revolutionary feature by the way, because Google Chrome has been able to do this for a while. Still, it is handy that Mozilla now also makes the option available with its Firefox. Now for Android, but later this year also for iOS.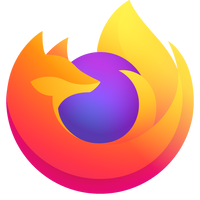 Do you enjoy using a password manager? Share your experiences in the comments at the bottom of this article.