This March 10 is Mario Day, in reference to the fact that March 10 = Mar 10 = Mar10. We had the right to the final trailer for the film Super Mario Bros. and there are also novelties on the gaming side Mario Kart Tour And Super Mario Run on iOS.
For Mario Kart Tour, you are entitled to the new special limited-time retro track, as well as accessories that you can find specifically on the DS Circuit Mario track. Here's what the App Store says:
Earn cups to earn rewards including the Koopa Driver (racing) and two new karts: 8-Bit Gold Retro and Iridescent Retro Buggy. If you still have room in your garage, get a special offer on the 8-Bit Goomba Wing and complete Premium Challenges for a chance to earn the Standard 8-Bit Gold Wing.

The DS Circuit Mario appears on the home page. Go to Highlight Selection to find new characters and items.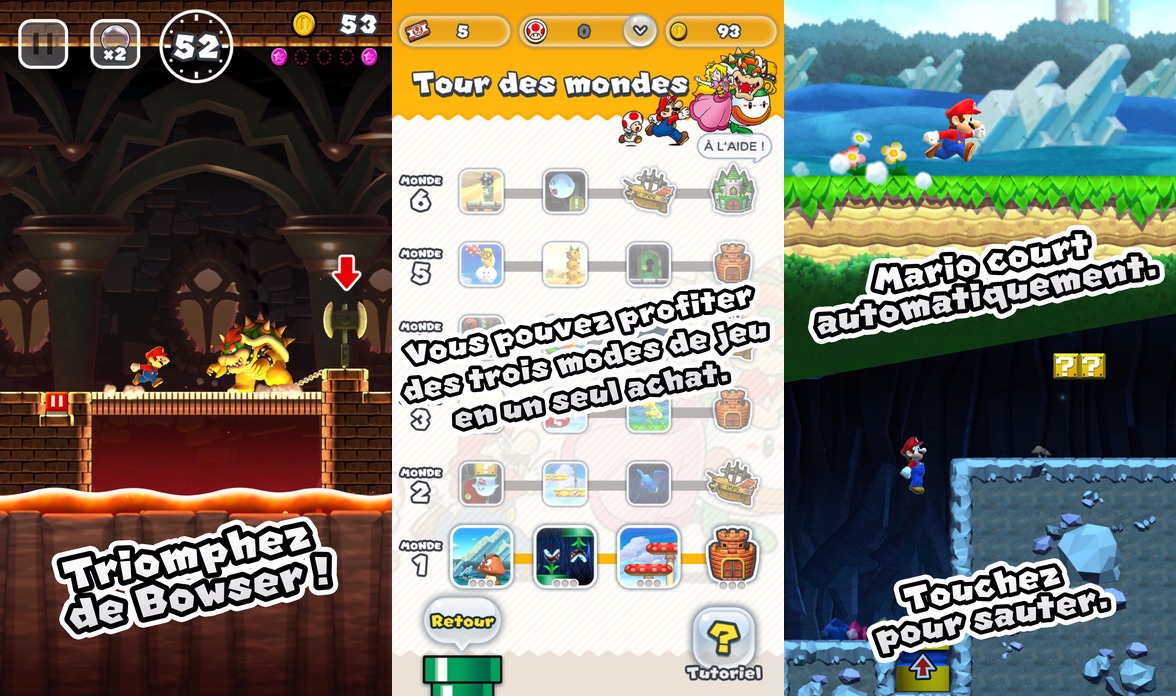 On his side, Super Mario Run Now lets you play a stage every day for free without purchasing the game, as long as you've linked your Nintendo Account.
Mario Kart Tour is available for free download on the App Store, just like Super Mario Run.