WhatsApp messages are private. It is therefore only logical that you want to ensure that others cannot read your apps. We explain how you can do that in three steps: by hiding your pop-up notifications, locking the WhatsApp app and pinning your phone's screen.
1. Hide WhatsApp notifications
It could have happened very quickly. You are on the train where people are sitting close together and before you know it a WhatsApp notification appears on your screen. The content of the message is then visible to anyone who happens to – or less accidentally – looks at your smartphone screen.
We explain how you can disable these pop-up notifications, so that you read notifications at a time that you feel comfortable with.
Open WhatsApp
Press it at the top menu with the three dots
Choose Settings
Tap on notifications
Sets High priority notifications from
You will still receive notifications now, but they will no longer appear with some of the content on the screen
2. Lock WhatsApp
Sometimes it can happen that you leave your phone lying around or that someone else is allowed to use it for a short time. Then protect your privacy by locking access to WhatsApp. That way someone can only open the app with your fingerprint. It is not even enough to know your PIN code. This is how you set it up.
First check whether a fingerprint has been set up on your phone via Settings -> Security -> Fingerprint Unlock
Open WhatsApp
Press it at the top menu with the three dots
Choose Settings
Tap on Privacy
Select Fingerprint lock
Turn on the switch next to Unlock with fingerprint
Confirm with your fingerprint
Choose the time after which the lock will be activated: Immediately, After 1 minute or After 30 seconds
Set the option if necessary Show content of notifications from. This disables the preview of all types of notifications, not just the pop-up notifications that appear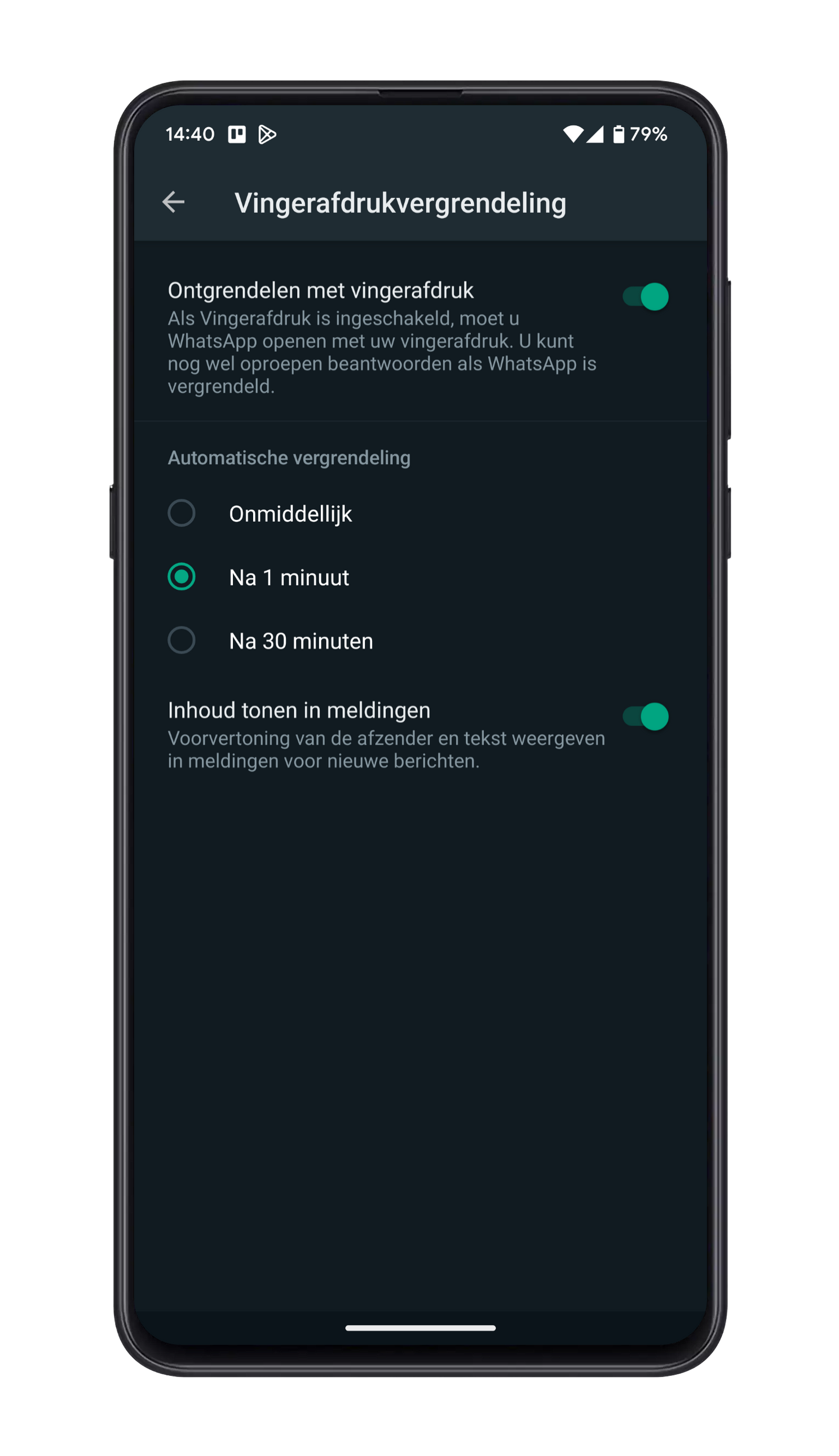 Related articles
3. Share your phone securely
There are many reasons why you temporarily give your phone to a friend, colleague or family member. So do so in a safe way. Android has a handy built-in function that is especially useful for situations where you share your phone with someone else.
You can pin the screen for that person at such times, so that they can only use the app that was open when you handed over your phone. This way he can't open WhatsApp and so you don't have to lock your messaging app. It is still possible for messages to appear in a pop-up, so always check the other tips in this article.
Below we explain how to use App pinning. You can find more information about this feature in this article.
Go to Settings
Choose Security
Press More security settings
Tap on Pin app and turn on the switch. You can also search for "App pin" from the settings search bar
Open Recent apps on your phone
All your open apps will appear. At the top of Recent apps, tap the icon of the app you want to pin for someone else
Choose Pin
Information appears on the screen that shows you how to exit the screen. Choose I get it

To unpin the app afterwards, swipe up on the screen, hold and confirm with your fingerprint or PIN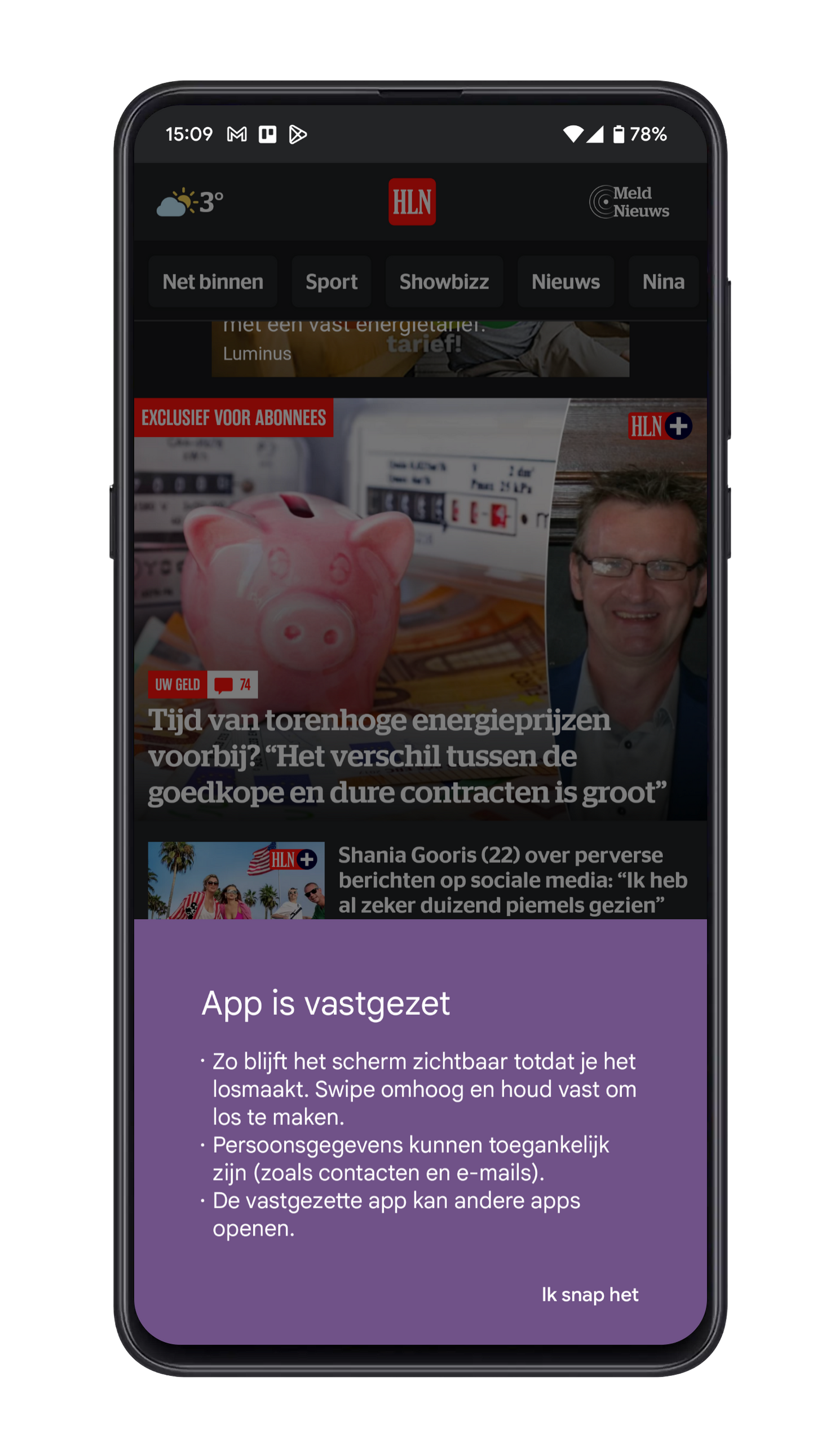 There are of course more ways to protect your privacy on WhatsApp or secure your account. Take a look at the articles below or at this large overview of WhatsApp tips.
The most popular articles about WhatsApp
Do you want to stay informed of the latest news about WhatsApp? Then download our Android app and follow us via Google News and on Telegram, Facebook, Instagram and Twitter.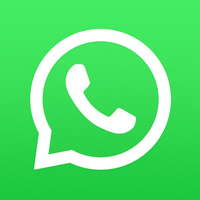 whatsapp messenger
whatsapp messenger
WhatsApp is the incredibly popular chat service that is available for Android, but also for other platforms such as iOS. With this app you can send messages..