Samsung has shown a very special screen at CES 2023. It is a new version of Flex In & Out and it can fold 360 degrees. The screen has one fold and thanks to an innovation, the hinge is not as visible as it used to be. Is this the screen of the new Samsung Galaxy Z Fold 5?
Flex In & Out
We don't know, but it would be really cool. The previous Flex In & Out screen had two folds and could ultimately bend up to 180 degrees. So this is a whole different story. According to The Verge, the OLED screen would therefore be folded inwards and outwards. That way you can conveniently use the device with one hand, but you can also better protect the screen against external influences when folded. If you want to watch Netflix on a large screen, you can use the device unfolded.
The hinge is innovative: it is a new hinge that is a bit more subtle and ensures that it is not too visible when you have the screen open. The crease would look like a water drop when it's on the inside of the crease, and it's a bit looser so there isn't a whole lot of tension on the screen. But whether that is really the case remains to be seen: no photos have yet appeared of a fully unfolded screen.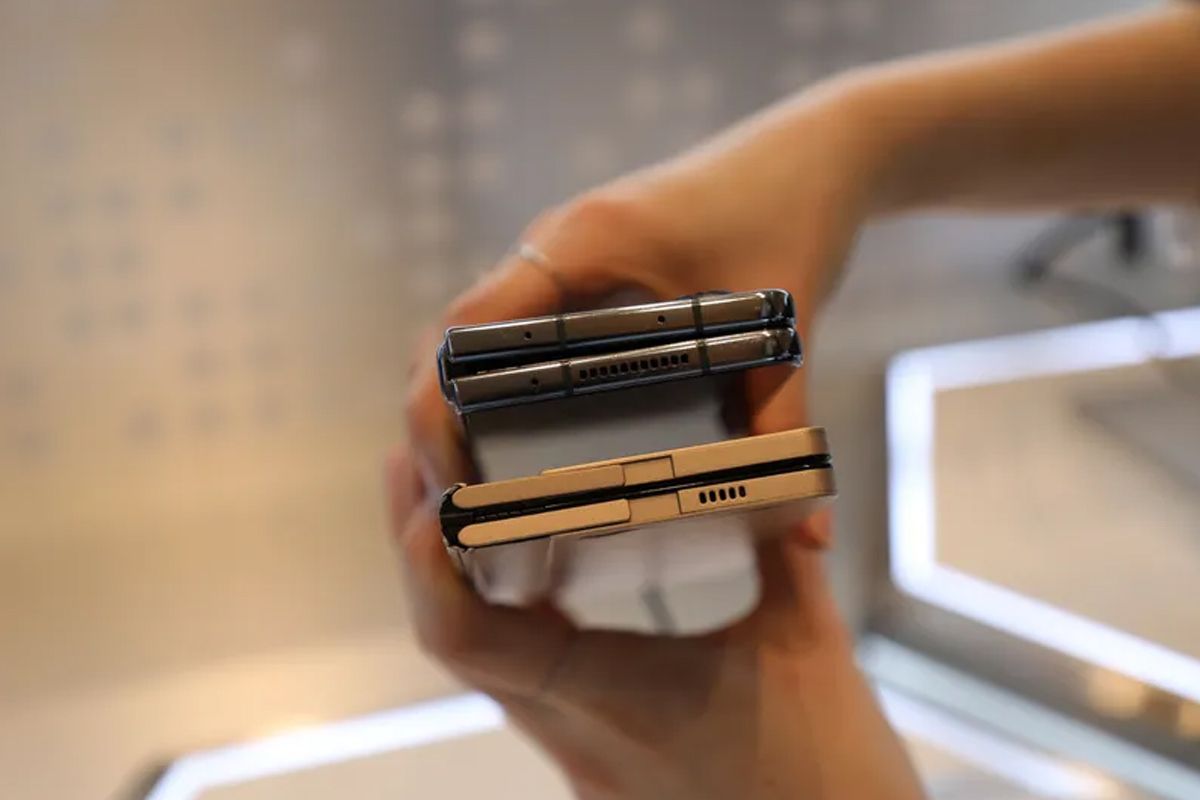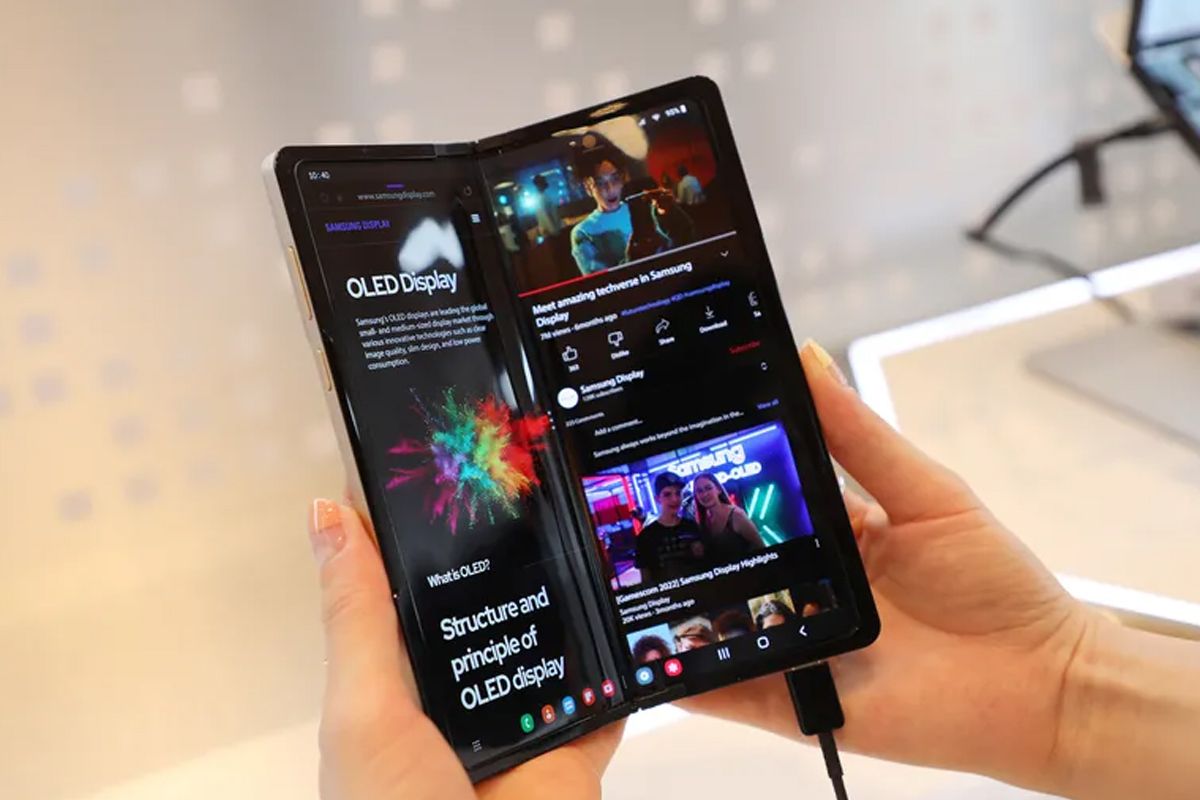 Galaxy Z Fold 5
In any case, Samsung does not release much about it. The photos in this article are officially from Samsung, but for which device it has this in mind, that is still unknown. Of course, we hope that's for the Galaxy Z Fold 5. If you want to know more about that device, read our article with 4 things that have been leaked about that upcoming phone.
Related articles
Are you waiting for it, a screen that can fold so fanatically? Let me know in the comments.