---
With the iPhone 13, Apple has presented this year's smartphone series, which consists of four models. The pre-surfaced information has been confirmed and this is a real problem for Samsung. Apple is increasing the storage space on the iPhone 13.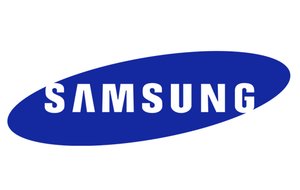 Samsung has a problem: iPhone 13 has at least 128 GB of storage
Samsung, but also other manufacturers of Android smartphones, are facing a problem. Apple has doubled the storage space in the iPhone 13. So far it has been the case that Apple only installed 64 GB of internal memory in some models such as the iPhone 12 and iPhone 12 mini. This is over with the iPhone 13. Free of charge The iPhone 13 and iPhone 13 mini now have 128 GB of internal storage as standard. There is also a version with 1 TB. Samsung no longer offers the latter.
For Samsung, the basic version of multiple memory has always been a strong selling point. Since Apple is now following suit, you no longer have this. And it is not only with the internal memory that things are getting really tight for the South Korean manufacturer. For Samsung, the 120 Hz display has always been an important selling point for its high-end smartphones. Apple has also adopted this feature in the iPhone 13 Pro and iPhone 13 Pro Max.
So what is left then? Not a lot if you're honest, especially Samsung's Galaxy S21 also saves on quality. The S21 and S21 Plus have a plastic back.
The current Samsung Galaxy S21 smartphones in Video:
Apple expects the iPhone 13 to be a huge success
So it's no wonder that Apple assumes that the iPhone 13 will come in four different versions sold like sliced ​​bread. Slightly revised design, better camera, more performance and storage at an unchanged price. Samsung is countering this with its folding cell phones. There is no longer a Note series with high-end equipment. It will be an easy game for Apple.